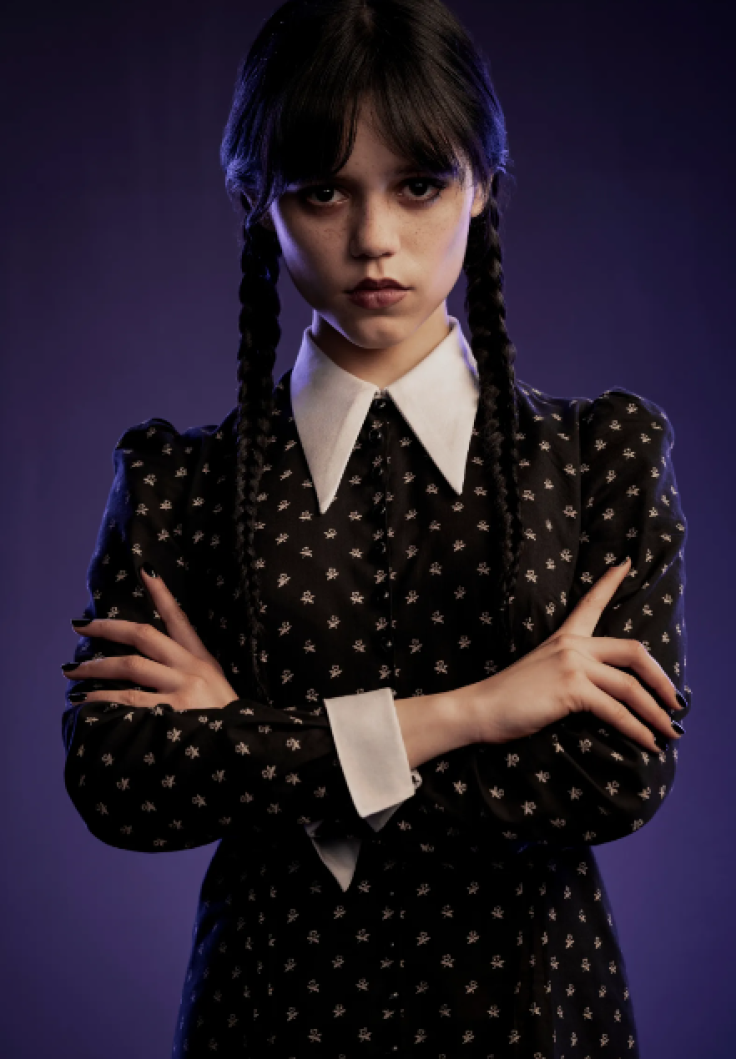 Jenna Ortega and Pedro Pascal have achieved a significant milestone for Latino actors with their nominations in leading acting categories for the 75th Annual Emmy Awards.
Jenna Ortega received a nomination for lead actress in a comedy for her role as Wednesday Addams in the popular Netflix series "Wednesday Season 1."
Ortega's nomination marks her as the third Latina to ever receive a nomination in a leading actress category.
The previous Latina nominees in this category were Rita Moreno in 1983 for ABC's "9 to 5" and America Ferrera for "Ugly Betty" in 2007.
In addition to Jenna Ortega's historic nomination, "Wednesday" received a total of 12 nominations at the 75th Annual Emmy Awards.
The series garnered recognition in various categories, including the prestigious Outstanding Comedy Series.
It will be competing against other acclaimed shows such as "Abbott Elementary," "Barry," "Jury Duty," "Only Murders In The Building," "Ted Lasso," "The Bear," and "The Marvelous Mrs. Maisel" for the coveted award.
Pedro Pascal's nomination for Best Lead Actor at the 75th Annual Emmy Awards marks a significant moment for Latino actors, according to Deadline.
He becomes the first Latino actor to be nominated in this category since 1999 when Jimmy Smits received a nod for his portrayal of Bobby Simone on ABC's "NYPD Blue."
Pascal's role as smuggler Joel Miller in HBO's "The Last of Us," adapted from the popular video game by Naughty Dog, has garnered recognition for his outstanding performance.
In addition to his nomination for Best Lead Actor, Pedro Pascal received further recognition at the 75th Annual Emmy Awards.
He was nominated for Outstanding Guest Actor in a Comedy Series for his hosting role on "Saturday Night Live" and Outstanding Narrator for his work on CNN's "Patagonia: Life on the Edge of the World."
Furthermore, "The Last of Us" has achieved a significant milestone as the first live-action video game adaptation to be nominated in major categories, including the prestigious Best Drama Series.
The show garnered a remarkable total of 24 nominations, solidifying its place in Emmy history.
Indeed, while Jenna Ortega and Pedro Pascal's nominations signify progress for Latino actors, it is crucial to acknowledge that the Latino community continues to face significant underrepresentation in Hollywood.
Despite the growing recognition that content featuring diverse casts is in demand, the industry's overall diversity and inclusion efforts still have a long way to go.
The SAMBA report's findings further support the notion that audiences are more likely to connect with and engage with content that represents their own ethnic backgrounds.
Specifically, the study revealed a positive correlation of 43% among households of diverse ethnicities, indicating that these households are more inclined to watch programs featuring a higher percentage of non-white actors.
These statistics highlight the importance of authentic and inclusive representation in the entertainment industry, as it not only serves the audience's desire for relatability but also reflects the diverse realities of our society.
Efforts to amplify and provide platforms for underrepresented communities are crucial for creating a more equitable and inclusive entertainment landscape.
Selena Gomez's portrayal of Mabel in Hulu's "Only Murders in the Building" and Diego Luna's starring role as the titular character in the Star Wars series "Andor" were notably absent from the nominations announced on Wednesday morning.
While their performances garnered attention and acclaim from audiences, critics, and fans, they did not receive nominations in the respective categories.
The lack of recognition for Latino and Hispanic performers in last year's nominations by the TV Academy is indeed notable. With only two nominees, Oscar Isaac and Colman Domingo, being acknowledged for their respective roles in "Scenes of a Marriage" and "Euphoria," it underscores the ongoing underrepresentation of Latino and Hispanic talent in the industry.
© 2023 Latin Times. All rights reserved. Do not reproduce without permission.