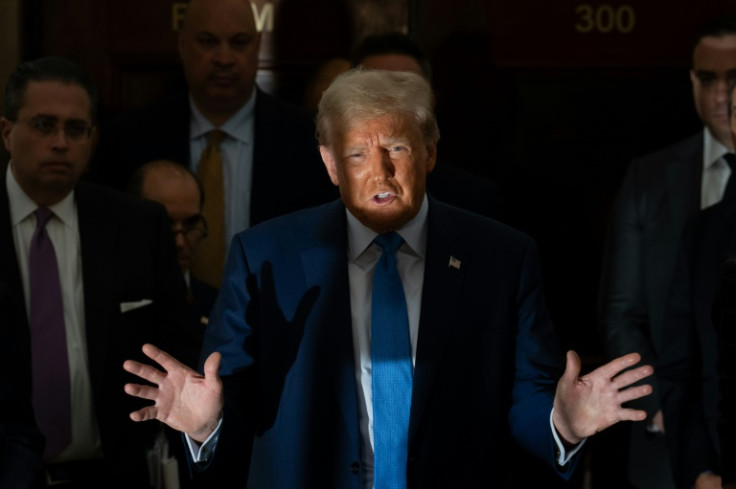 Prominent Latino political figures, advocacy organizations, and celebrities are denouncing a recent "soft" interview with Donald Trump and demanding a meeting with Univision executives to address concerns about the network's handling of misinformation and biased campaign coverage.
Some of the U.S. largest Latino-led organizations addressed a letter to Univision in response to the network's interview with Trump aired on Nov. 7.
In response to recent press reports that delve into the reasoning behind Univision's decision to conduct a softball interview with former President Trump, a group of Latino leaders has requested a meeting with TelevisaUnivision CEO Wade Davis. The Latino leaders express concern over media suggestions that this interview may be part of a larger strategic effort by the network to cultivate a closer relationship with Trump.
Among the ones signing the letter are: Frankie Miranda,President and CEO, Hispanic Federation; Hector Sanchez Barba, President and CEO; Mi Familia Vota, Janet Murguía, President and CEO, UnidosUS; María Teresa Kumar, President, Voto Latino; and Sindy Benavides, President & CEO, Latino Victory
Also on Monday, the Congressional Hispanic Caucus (CHC) requested a meeting with Davis. In a letter obtained by The Latin Times, the CHC questioned the network's recent political reporting and its adherence to editorial guidelines.
"Circumstances surrounding the interview with former president Trump have given the appearance that the company has not upheld these standards," the letter reads.
After the Trump interview, León Krauze, an anchor for Noticieros Univision, resigned from the network. Without explicitly stating his reasons, many pundits in the U.S. and Mexico attributed Krauze's resignation to Univision's apparent alignment with Trump.
While top Latino Hollywood personalities, such as John Leguizamo, have called for a boycott of Univision, other Hispanic leaders support the network and question the CHC's demands for a meeting with the company's CEO.
According to The Washington Post, a group called American Principles Project, which has an office of Hispanic Engagement, sent their own letter to Univision expressing support for the Trump interview.
The group said that "if sent," the CHC, all of whose members are Democrats, "would constitute a direct attack on a free and independent press and a form of electoral interference."
The Post reported that others who signed the letter include Mike González, a senior fellow at the Heritage Foundation; Catalina Stubbe, director of Hispanic outreach for Moms for Liberty; and Mercedes Schlapp, a senior fellow at the CPAC Foundation.
© 2023 Latin Times. All rights reserved. Do not reproduce without permission.