President Joe Biden's approval ratings continue to go on a downward slope among Hispanics in the United States in recent surveys. A poll showed almost a 10-point drop in Biden's ratings on April 6 with a low approval reported in nearly all demographics.
According to the Quinnipiac University poll, data analysis representing Hispanics plotted 54% disapproval of how the US president is handling his job with only 26% approving of his job performance. About 20% of registered Hispanic voters did not offer any opinion. Analysts say the drastic decrease in support for Biden among Hispanic voters could predict an ill-fated midterm election for him along with other Democrats, specifically in states such as Texas and Florida where Biden's administration seemed to have soured.
Mark Hugo Lopez, director of race and ethnicity research at Pew Research Center said, "If Latinos are disapproving of the president's performance, how might that translate into the congressional elections in November? That could translate in two ways. It could translate into Latinos choosing to support a non-Democratic candidate — whether that's a Republican or an independent remains to be seen in the different congressional districts."
Lopez added that another way things may turn out could result in Latino voters not even feeling motivated to come out and vote. Some 31% of Hispanics have pointed to inflation as the country's most urgent issue with 12% citing immigration as the most pressing concern.
In a March report from the Pew Research Center, 50% of Hispanic voters said they are leaning toward Democratic candidates while 28% chose to side with Republican candidates.
Analysts state that most demographic subgroups are difficult to poll in national surveys, due to language barriers as well as geographical isolation. Hispanic communities usually have low voter enthusiasm and with new restrictive local voting laws in place, Democratic Latinos may not even show up to vote and push for a Biden win.
Meanwhile, with just a month to go until the Biden administration rescinds a Trump-era pandemic restriction called Title 42, high-profile Democrats gunning for positions in the 2022 elections are expressing serious concerns over this. Title 42, which is an order issued by former POTUS Donald Trump that severely restricted migrants to cross the US-Mexico border to seek asylum, was used by both administrations to boot a majority of migrants at the border during the coronavirus outbreak.
Fellow Democrats have voiced their frustration with the policy although the order was made more in the light of public health than an immigration policy. The move from the Biden administration to put an end to the order came to fruition only after more than a year of pressure from fellow Democrats who viewed the order as cruel and illegal, especially for anyone fleeing oppression and persecution.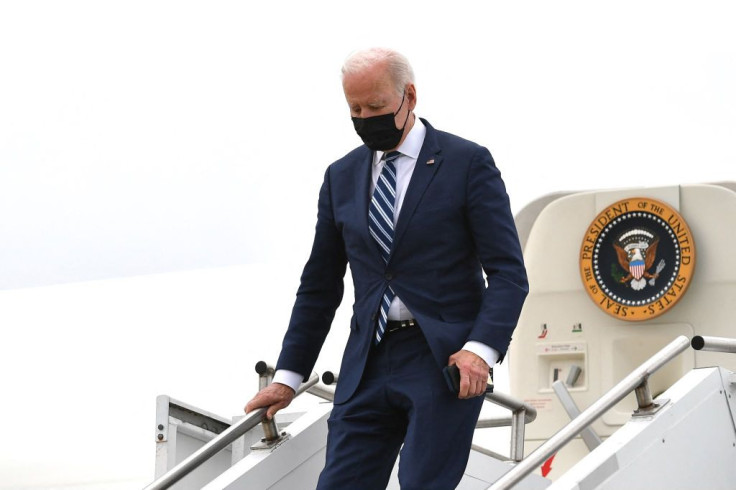 © 2023 Latin Times. All rights reserved. Do not reproduce without permission.