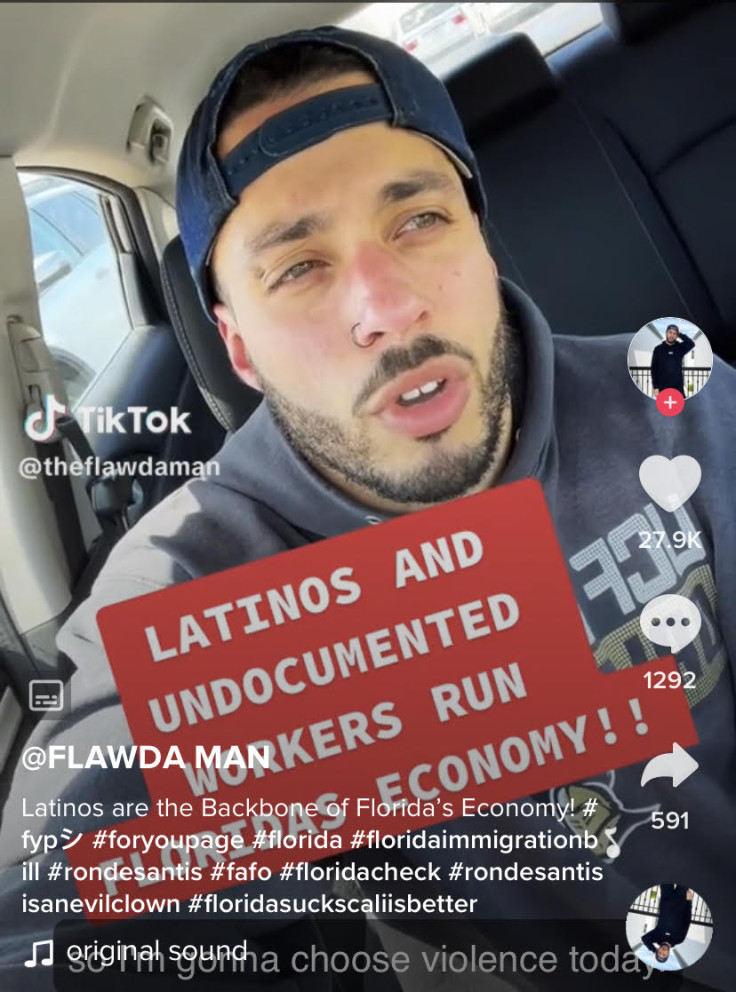 As the migrant crisis makes national headlines due to the expiration of title 42, Florida's latest restrictions on immigrants is getting mixed reactions.
Tik Tok user who goes by @theflawdaman posted a video on his intake on what is happening in Florida and how he feels about this new immigration law that Florida Gov. Ron Desantis recently signed.
"Latinos are the backbone of Florida's economy," he captioned.
The video reached over 27.9k views and to a surprise, many users supported his opinion.
"Thank you bro for the support 😌we need it 🥰," a user commented, to which @theflawdaman replied " 💜🙏🏾 The pleasure is truly all mine! I will forever Ride Or Die for the Latino Community!"
"Thank you hermanito, for standing up. Blessings to you and our Latinos here in the USA," another user commented.
The governor signed Senate Bill 1718 Wednesday.
DeSantis said the policy is necessary, since Title 42, which was a pandemic era law that allowed officials to quickly expel undocumented migrants at the border, is set to expire Thursday night.
"You're going to end up having 10,000; 15,000 a day, potentially, coming over," DeSantis said. "Just last year, last fiscal year, they had almost 2.4 million encounters with illegal aliens."
The law comes with penalties for anyone employing undocumented immigrants.
It also stops local governments from issuing ID cards to them, and Florida hospitals will now include a citizenship question on intake forms and have to submit data about healthcare provided to illegal migrants.
What to do you think about Florida's new immigration law?
© 2023 Latin Times. All rights reserved. Do not reproduce without permission.