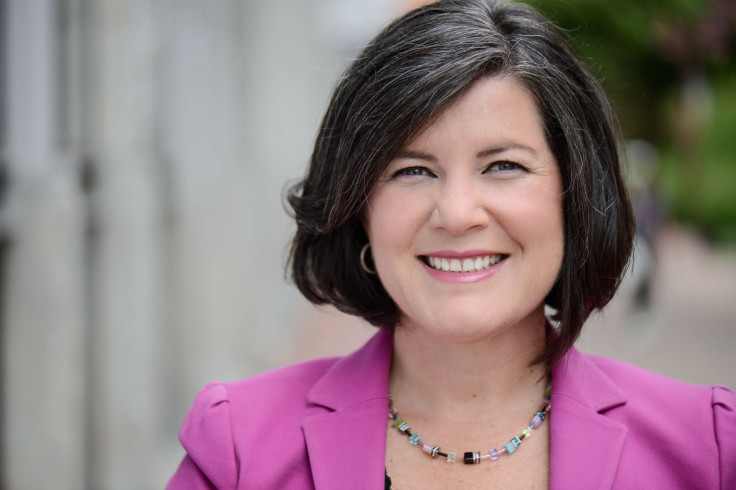 Latinos for Education, a national nonprofit dedicated to placing Latino leaders into positions of influence throughout the education sector, is working tirelessly to ensure that as school districts around the country finalize their reopening plans, they consider the unique needs of Latinx teachers and students.
As reported by the United States Census Bureau, from 1996 to 2016, the number of Hispanic students enrolled in schools, colleges, and universities in the country doubled from 8.8 million to 17.9 million, which means that as the Latinx and Hispanic student population grow, their need also grows.
Amanda Fernández, CEO and co-founder of Latinos for Education, and one of the 100 most influential Hispanics in Massachusetts, according to El Planeta, shared with Latin Times what the greatest impact of school closure and reopening was and how Latinx students can come out of this stronger.
What unique challenges have Latinx students been facing?
Access to technology is one of the biggest issues that existed before the global pandemic and with the shift to remote learning nationwide the digital divide has only been exacerbated. Many Latinx students don't have access to a computer or broadband internet at home. While programs have been rolled out in many communities to provide access to laptops and Wi-Fi has been made accessible in some instances, the programs have not always been successful in practice. We've heard stories about students doing schoolwork in the parking lots of fast-food restaurants and other public places due to the lack of internet at home as an example. In addition to putting stress on their learning, it also puts stress on their well-being. Parents and students that don't speak English also face an additional challenge. In many instances, there has been a lack of relevant information being made available in Spanish and not all parents are able to assist students due to language barriers. It's also important to note that the curriculum for English Language Learners (ELL) is not as accessible and in many cases unavailable.
What are Latinx educators saying has been the biggest challenge during school closures?
In addition to access to technology and the internet, Latinx educators in our network have noted income insecurity has led many older students to prioritize working over their schoolwork. For other students, parents are essential workers and not home to assist with the school. This was particularly true for undocumented families who were not eligible for government aid in many parts of the country. Educators also expressed their own challenges and hardships. In response, Latinos for Education created the Con Ganas Emergency Relief Fund for those Latinx educators that have lost their jobs and are the primary financial provider in their family or have undocumented family members affected by COVID-19 but unable to access federal aid.
As school districts begin to finalize their reopening plans, what are some solutions you see?
There is no one-size-fits-all solution. School districts and superintendents must take into account the needs of parents and vulnerable students that have been most affected. We need to ensure that parents receive timely information in their native language. State government officials and the business community should also be considering solutions for working parents if we are unable to return to school buildings in the fall or a hybrid school model goes into effect. Employers must be sensitive and responsive to the needs of working parents to be home to assist their children with virtual learning or to have access to childcare.
First, Parents, students, and educators must all be equipped to participate in distance learning. There will need to be guidance and training for all. In addition, the focus of our work at Latinos for Education is increasing diverse teacher representation. This current time of uncertainty highlights the need for diverse educators that understand our community's unique needs, culture, and language so that students have educators they can trust and relate to. We also need to focus on socio-emotional learning and resources. Schools can play an important role in the lives of children and not having that physical space available to them makes it necessary to provide them access to emotional and mental support virtually. We need to ensure that our teachers receive training and have the tools to support their students outside of the classroom or that schools are working with non-profits in partnership to provide services and supports that a school may not be equipped to provide.
What do Latinx teachers need before returning to school in the fall?
Many teachers we've spoken to would like to know how to assess potential learning loss students experienced with the school closures, specifically those vulnerable students, many of which are Latinx.
One of the ways Latinos for Education created a national dialogue and resource for teachers was by launching EdCentro, a national platform that is providing virtual training to educators and education leaders across the country focused on the needs of Latino students, teachers, and families, at the beginning of the global pandemic.
© 2023 Latin Times. All rights reserved. Do not reproduce without permission.