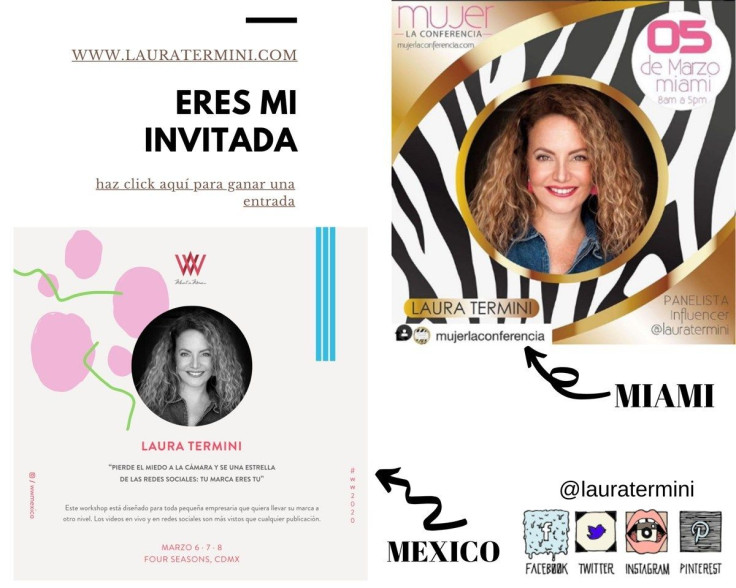 At a time when women are raising their voices around the world, March 8 marks International Women's Day on a global scale through a variety of initiatives aimed at celebrating achievements, the opportunities and the potential of women.
Laura Termini will participate in the second edition of Mujer La Conferencia in Miami on Thursday, March 5 at 12:30 pm and What a Woman in México City March 7th at 4 pm as her first events to kick off this celebration.
"I want to invite 10 female leaders to this celebration as my VIP guests so visit these 2 links to sign up and enjoy a day for you," said the speaker. "Entrepreneurship in the digital world is much more than opening a business and creating good strategic planning. You need to look around and identify opportunities to innovate in your market and explore new possibilities to create something new and generate income. For that, it is necessary to be creative, conduct research and, above all, have a lot of discipline. When you are a woman, the challenge is even bigger," commented Laura, who a decade ago digitally undertook the web with her multi-award-winning blog and brand, Natural, Organic and Latina who led her to be recognized by The White House and the United Nations as one of the most successful Latina digital businesswomen.
© 2023 Latin Times. All rights reserved. Do not reproduce without permission.