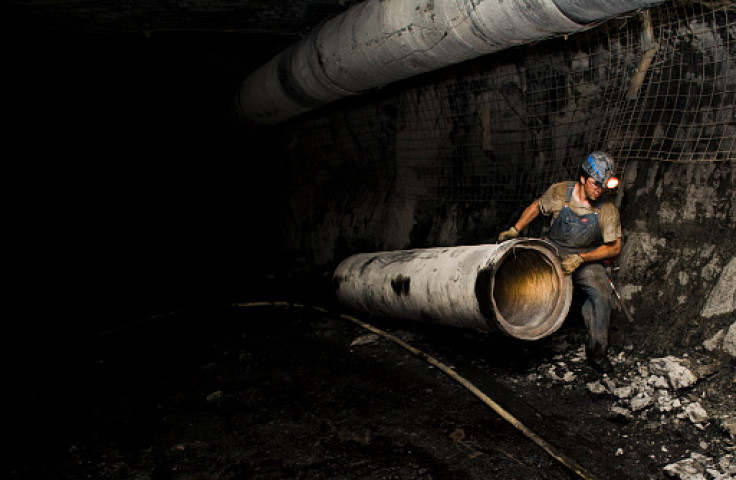 Authorities in central Colombia reported on Wednesday that an explosion brought on by stored gas in six adjoining coal mines had killed at least 11 workers and trapped 10 others.
The incident in the municipality of Sutatausa, 74km (46 miles) north of the capital Bogota, occurred late on Tuesday.
Nicola Garcia, the provincial governor of Cundinamarca, informed journalists that there were "people stuck between 700 and 900 metres" and that more than 100 rescuers had joined the search, Reuters reported.
Firefighters and rescue workers could be seen at the entrances to the mines in images from local media, with a handful of relatives awaiting information about their loved ones.
Two people had already been rescued and seven escaped unaided.
"We are making every effort with the government of Cundinamarca to rescue the people who are trapped alive," President Gustavo Petro said on Twitter. "A hug of solidarity for the victims and their families," The News reported.
Survivor Joselito Rodriguez, 33, told the AFP news agency by telephone that he felt a "tremor" while working and then, "I felt I was suffocating, and could not see anything."
"Thank God we got out safely, but others are dead," he said shortly after leaving the hospital where he received treatment for his lungs.
It was stated by the national mining agency that the mines had permission to operate. In Colombia, fatal incidents occur often in the open pit and underground coal and gold mines, typically at unlicensed or unofficial enterprises that lack adequate safety precautions.
The most serious recent accident occurred in June 2010, when 73 people were killed in a mine explosion in the northwest.
In 2021, the South American country recorded 148 deaths in mining incidents.
Colombia's principal exports are oil and coal, and the country frequently experiences mining mishaps, particularly at illegal mines in Cundinamarca and other departments in the country´s center and northeast.
According to official data, Colombia recorded more than 1,260 mining accidents between 2011 and May 2022, resulting in an average of 103 fatalities per year.
In Colombia, mining provides a legal means of living for at least 130,000 individuals.
Nonetheless, unions frequently criticize unfavorable working conditions, including a lack of safety equipment and excessively long working hours.
Colombia is a major coal producer for the global market. According to the ministry of mines and energy, in 2020 Colombia had 53% of proven coal reserves in Latin America and 0.6% of reserves in the world.
Petro, who was elected president in August last year, has referred to coal as "poison" and promised to move mining jobs into the agricultural, clean energy, and tourism industries.
The drug trade and illegal mining are two additional major sources of income for Colombia's armed groups, who have been engaged in a nearly six-decade conflict with one another and the security forces.
© 2023 Latin Times. All rights reserved. Do not reproduce without permission.