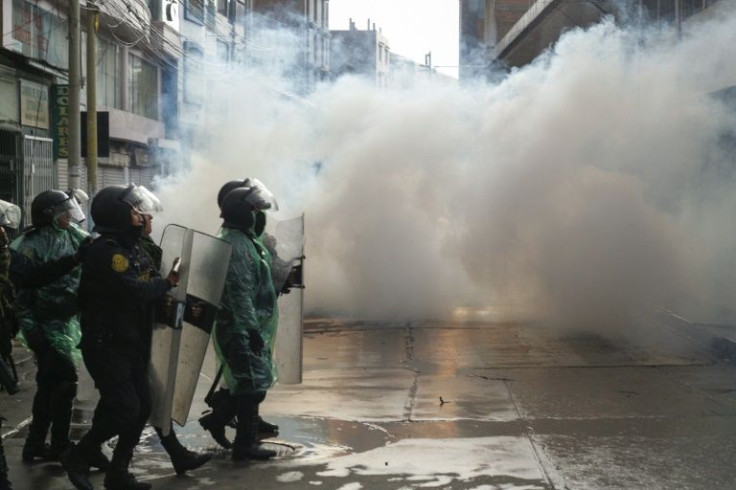 In one of the deadliest days to occur since the protests in Peru began, at least 17 people have been reported dead in Juliaca City as clashes between the police and protestors in Southern Peru become increasingly violent.
The clashes at Juliaca in the Puno region of Peru have left at least 17 people dead so far, including two teenagers, and over 68 people injured–increasing the number of people who died during these protests to 39 so far, according to Reuters.
Another person was allegedly killed in the city of Chucuito where protestors had blocked a highway, though it is unclear if this person was killed on the same day as the others, Al Jazeera reported.
These dead protestors mark the deadliest single-day casualty report since the protests against the government began, and it shows an escalating use of violence from police forces in the country. Puno's regional health director, Ismael Cornejo, claimed that some of the bodies were riddled with bullet wounds, and a witness from Reuters was able to record gunshots and smoke while protestors were taking cover from police.
Because of the sudden increase and escalation in violence in the cities, Peru's Ombudsman Office has called for the police to comply with international standards in the use of force and has also called for protestors not to attack properties or ambulances in their protests. The Inter-American Commission on Human Rights is also reportedly planning on going to Peru on Wednesday to evaluate the danger of the situation.
The protests, which were instigated by the ouster and arrest of Peru's then-President Pedro Castillo, are calling for the resignation of his successor Dina Boluarte, the closure of Congress, changes in the Constitution, early elections for the country, and the release of Castillo–who is currently on pretrial detention for 18 months for rebellion.
While she has put in the work to push the elections earlier for the country, Boluarte has been resistant to the other demands that the protestors have asked for, and during a "national agreement" meeting, called for the protestors to "reflect" on their actions and demands.
"The only thing that was in my hands was moving forwards the elections, which we have already proposed," she said. "What you are asking for is a pretext to continue generating chaos in the cities."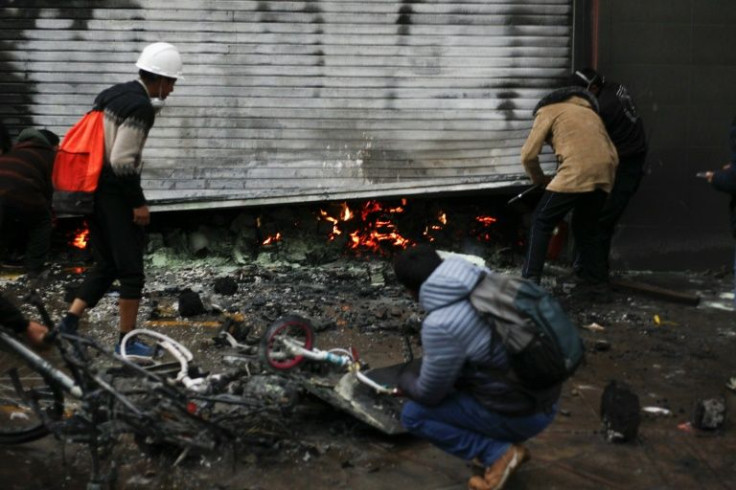 © 2023 Latin Times. All rights reserved. Do not reproduce without permission.