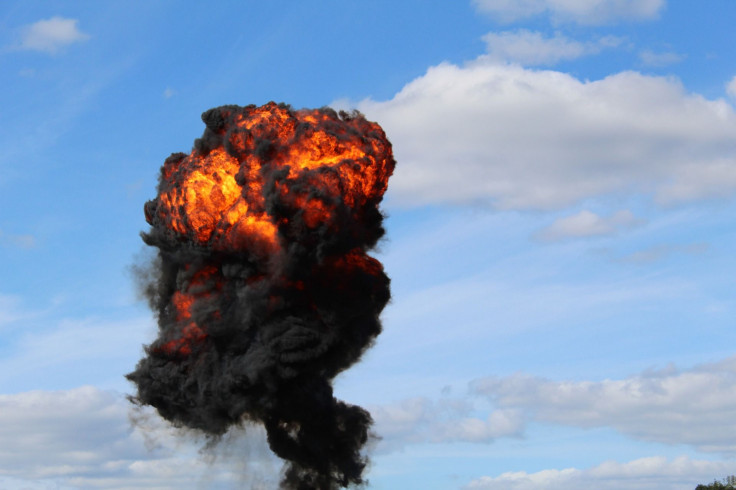 Attacks are taking place as Ukrainian forces prepare to launch an offensive with new military equipment, including tanks, from their Western partners after Russian forces made little progress in a winter offensive.
According to media reports and government sources, at least five people were killed as Russia bombed cities across Ukraine early on Friday, starting in the nation's capital of Kyiv and moving across the country's central and southern regions.
According to Ihor Taburets, chief of the local military administration, three persons were killed and eight injured when a rocket struck an apartment building in the central town of Uman and set it on fire.
A child and a young woman were murdered when a missile struck a home in Dnipro, according to the mayor of on Telegram, Borys Filatov. The attack left three persons hurt, Reuters reported.
Air raid sirens and explosions were reported across the nation, and Kyiv was also shaken by them. In the Kyiv area, the town of Ukrayinka saw two injuries.
The military administration in the capital reported that anti-aircraft troops had shot down two drones and 11 missiles, with the debris injuring a power line.
According to Interfax, explosions were also reported after midnight in Mykolaiv in the south, as well as in the central Ukrainian cities of Dnipro, Kremenchuk, and Poltava.
Throughout the fight, Russian soldiers have encountered obstacles and have been attempting for 10 months to enter the charred remains of Bakhmut, a former city of 70,000 people.
Bakhmut is seen by Russia as a crucial gateway to other cities in eastern Ukraine, which are currently its main military goal.
Following a phone discussion between Chinese President Xi Jinping and Ukrainian President Volodymyr Zelenskiy on Wednesday, Russia launched its attacks on Friday, a day after the Kremlin declared it would welcome anything that could advance the conflict's resolution.
The presidents spoke for the first time since Russia invaded Ukraine in February of last year.
The Kremlin insisted that its "special military operation" in Ukraine still had goals that needed to be met. On Feb. 24, 2022, Russian President Vladimir Putin declared the invasion of Ukraine to be vital for Russia's protection.
The invasion, according to Ukraine and its Western supporters, was an unprovoked territory grab by Putin that caused the greatest land battle in Europe since World War Two.
© 2023 Latin Times. All rights reserved. Do not reproduce without permission.