The huge explosion that rocked Lebanon's capital city Beirut on Tuesday, Aug. 4, has left at least 78 dead and over 4,000 wounded.
The explosion, which took place at the port in the capital has been defined as a "fireball," a disaster that has also been captured on camera in a video. The shockwaves from the explosion were extremely strong and are known to have caused widespread devastation, loss of property and lives.
The cause of the explosion was not immediately clear as the officials and citizens were left with no time to realize what happened. However, the explosion has been linked to 2,700 tonnes of confiscated ammonium nitrate, which was being stored in a warehouse at the port and has been there for more than six years.
It is not yet clear how did it explode. However, the Lebanese Prime Minister Hassan Diab has said that those responsible for this city-wide disaster will pay the price and are expected to be identified within five days.
The Lebanese President Michel Aoun took quick action and assembled Lebanon's High Defence Council shortly after the explosion. In the emergency cabinet meeting on Wednesday, Aoun said that a two-week state emergency must be declared.
The United Nations Interim Force in Lebanon (UNIFIL) revealed that one of its ships, docked at the same port, was also damaged in the explosion. It further said that it is monitoring the situation and also helping the officials transport the wounded to hospitals.
"We are with the people and the Government of Lebanon during this difficult time and stand ready to help and provide any assistance and support," Major General Del Col, UNIFIL head of mission and force commander, said in a statement.
The death toll from the explosion is expected to rise further as the rescue teams work their way through the rubble to save people and remove the dead.
Prime Minister Diab said that an investigation committee has been formed, which will identify who was responsible for the blast within five days from now. The families of the victims of the explosion will be paid compensation by the government.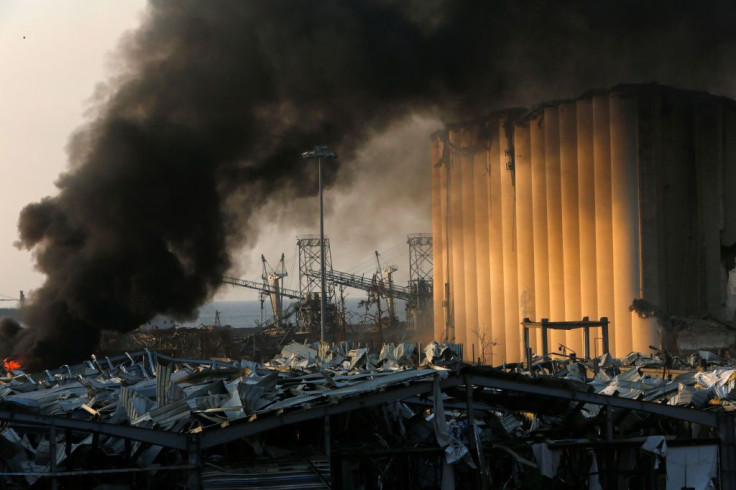 © 2023 Latin Times. All rights reserved. Do not reproduce without permission.