The Los Angeles Lakers are struggling and pundits feel that their situation is worsened by the fact that most of their stars are injured.
There is no notable name that tops that list other than LeBron James. The four-time NBA champion has been ruled out for roughly four to eight weeks, an update that his conditioning coach (Tim DiFrancesco) explained on Instagram recently.
Considering the Lakers are struggling, currently with a 6-5 record, James sitting out could not have come at a bad time. Further, there are other players also sidelined with certain injuries. But how serious is the injury of the 36-year-old Los Angeles Lakers star?
While most have singled out the fact that the frequent injuries of James are something that comes along with age, Akeem Scott who previously suited up in the ASEAN Basketball league and is now with the Vietnam Basketball Association has a different take on the matter.
In the opinion of the 39-year-old American player, James is not really injured and is likely preserving himself for the NBA playoffs.
Scott made the remarks when he appeared on the Sports For All PH podcast on Nov. 6.
"I think that when he plays that many years, you don't really care about the regular season, you just want to play in the playoffs. Their team is good enough for him to sit out and still make it to the playoffs. I don't really think he has any injury. He may have some tweaks here and there and probably sit out some games," Scott said.
He went on to explain that most souped-up teams would save their best for the playoffs. In the case of James, who is oozing with playoff experience, his absence could be part of load management.
"I think like for the NBA, if your team is good enough, you are just really waiting until April. And LeBron has won enough championships and does not care what seed he is in [for] as long as they make the playoffs, they are still the team to beat," the 38-year-old explained. "So for me, I don't think LeBron has many injuries, I think this his way of load management," he added.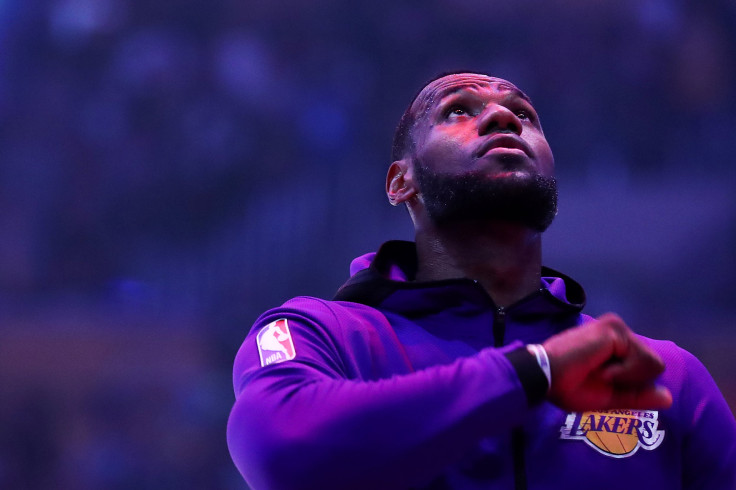 © 2023 Latin Times. All rights reserved. Do not reproduce without permission.