Last week Nickelodeon streamed the series finale for "The Legend of Korra" online and although it was packed with tons of action, laughs, love and so much more the fans were left with one burning question. Are Asami and Korra in a relationship? While the answer is obvious to fans of the series the co-creator Bryan Konietzko has officially confirmed that Korra and Asami are indeed romantically involved! Konietzko wrote on his Tumblr account: 
"We received some wonderful press in the wake of the series finale at the end of last week, and just about every piece I read got it right: Korra and Asami fell in love. Were they friends? Yes, and they still are, but they also grew to have romantic feelings for each other." Konietzko went on to say that Korrasami was not "endgame" and was not planned from the beginning. He also claimed bragging rights as the first Korrasami shipper. In celebration of Korrasami's love we have compiled the best intimate moments between the two young ladies.
Warning if you are not all the way caught up on season four of "The Legend of Korra" stop reading now as this article contains spoilers.
1. The Korrasami kiss - Ok this is obviously a fake example but this is what everyone wanted to see happen between Korrasami since the shipping began!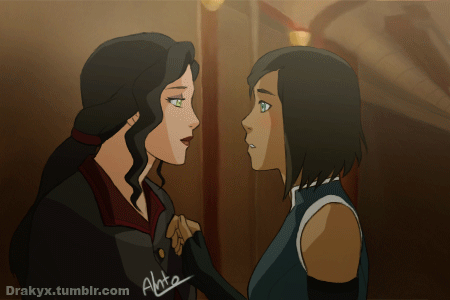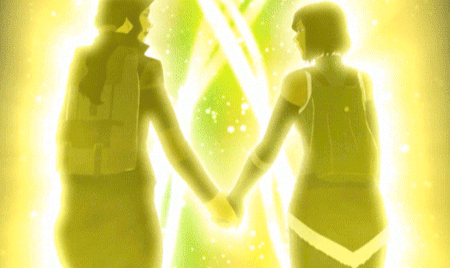 2. Asami truly cares! - Although everyone was sad to see the Avatar go after her battle with Zaheer Asami was the only "friend" from team Avatar to offer to go to the Southern Water Tribe with her to help heal.  
3. Korrasami Vacay - At the end of season four love is in the air! First we see Varrick and Zhu Li tie the knot. We also see Korra and Asami planning their future together! While the wedding party is in full swing Asami and Korra share an intimate moment and plan a lovely vacation together.  
There are more than a handful of clips showing that Korra and Asami are more than just friends. When Korra admitted that she only wrote to Asami while healing in the Southern Water Tribe or when Asami admitted to Korra that she wouldn't know what to do with herself if she lost both the Avatar and her father in the same day. Check out these moments and more in the compilation video below:
Korrasami.mov from Maybelle Thinladle on Vimeo.