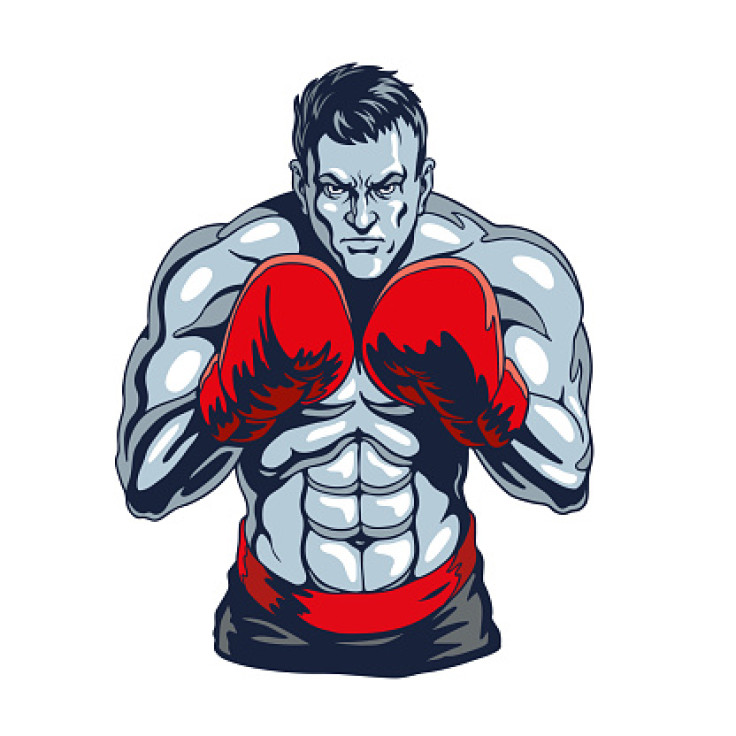 The WBA featherweight champion Leigh Wood's reign is over after the British fighter was defeated by the aggressive Mauricio Lara in Nottingham.
Before Lara fired a spectacular left hook in the seventh round, the 34-year-old appeared to be in control of the fight and was hitting blows with ease through rounds three through six.
Wood bravely got back to his feet after hitting the ground hard. But hurt, his trainer Ben Davison threw in the towel.
While Mexican Lara has won his first world title, this defeat is Wood's third in 29 fight career.
"Congratulations to Mauricio Lara, he's great fighter," Wood told DAZN. "I made a mistake and paid for it," reports BBC.
Wood, who was ahead on all three judges' scorecards at the time of the stoppage, will now exercise his rematch clause, according to promoter Eddie Hearn.
"Firstly, well done to Leigh Wood for taking a fight like this - everyone knows how dangerous Mauricio Lara is," Hearn said.
"I thought Leigh was cruising that fight, won four rounds on the spin, but Mauricio Lara came with a left hook from the heavens."
A match between probably the division's two biggest punchers that was generally anticipated to be a shootout did not disappoint.
As Wood entered the arena, the energy and volume increased, with practically all of the spectators standing. With a red outfit and a sombrero, Lara showed no signs of fear.
Wood utilized that support in the first round to connect with a looping left and a straight right but was injured due to an unintentional head collision above the left eye.
The champion struck Lara in the body early in the second round before landing an uppercut. But it seemed to motivate Lara, who then launched a vicious onslaught toward the finish of the round.
Wood was being punched nonstop in the head and torso, and blood was dripping down the side of his face.
But Wood responded amazingly to score a fantastic straight right in the third and then continued to score single strokes that got past Lara's defense. All of the predictions were being met by the fight.
Leigh started to land more frequently in the fourth due to Lara's unconventional style, which involved hitting from angles while standing straight on and leaving himself open.
After taking a body shot from Wood in the fifth round, Lara nodded and grinned, maybe indicating that he was hurt and the direction this battle was heading.
In the sixth, Wood really took off as a helpless Lara began to act recklessly and was missing wildly.
In the sixth, Wood really took off as a helpless Lara began to act recklessly and was missing wildly.
Yet Lara was always going to be a threat throughout the bout, and he startled the East Midlands audience by ending Wood's night with an incredible short left hook.
Davison protected his fighter from further harm by having Wood unsteady on his legs.
With the current emphasis on maintaining a perfect record, Wood has bounced back from setbacks in the past and deserves praise for choosing to defend against Lara, a feared puncher, when easier options were available.
Josh Warrington, a two-time world champion, attended ringside and sparred with Lara after the fight despite Wood's desire for a rematch. Security prevented Warrington from entering the ring after he accused Lara of spitting at him.
Lara later admitted spitting at his former foe."Of course I did. Because it's personal between me and him and that's the way it will always be," he told IFL TV.
Following Warrington's shocking first-career loss to Lara in Feb. 2021, their rematch was ruled a technical draw seven months later following an unintentional head collision in the second round.
"Of course I would like that trilogy [with Josh Warrington]," said Lara. "I want as many belts as possible, but it's up to Eddie Hearn to make that decision."
At his beloved Nottingham Forest's City Stadium, Wood was planning a big all-British stadium clash versus Warrington.
That match still has a little possibility of happening because Leeds fighter Warrington is coming off a loss after dropping his IBF belt to Luis Alberto Lopez in Dec.
© 2023 Latin Times. All rights reserved. Do not reproduce without permission.