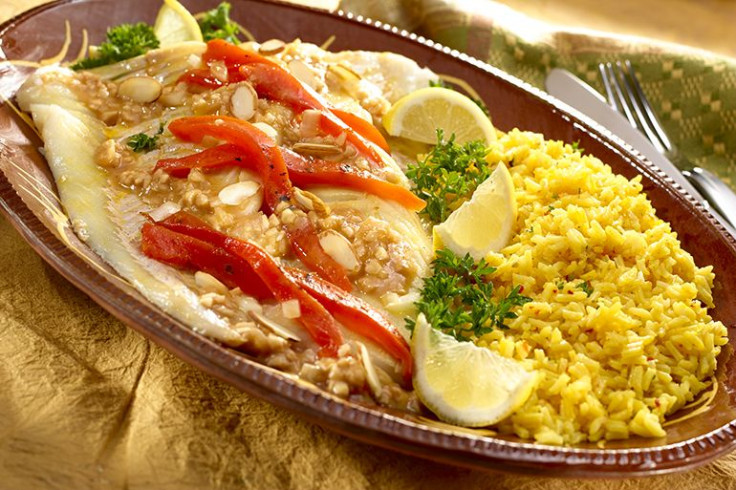 By now, many families are observing Lent, and while we've provided some delicious fish and vegetarian recipes, we think recipes are never too many, so we got some seasonal mealtime inspiration courtesy of Vive Mejor. Everyone has different family traditions while observing Lent, but they all share one thing in common: no proteins like meat or poultry on Fridays. Lenten Fridays are the perfect time to experiment with new recipes, and Vive Mejor has a variety of fish and veggie options to bring that WOW factor to the dinner table, like Spring Fresh Fish featuring Hellmann's Mayonnaise and Coconut-Lime Soup featuring Knorr. Best of all, the dishes are kid-friendly, so you can try out a new dish with confidence and spend some sweet time with the ones you love the most around the dinner table.
Grilled Shrimp Skewers: These are quick, easy and packed with flavor! Recipe here.
Hellmann's Chipotle Lime Tuna Cakes: Who doesn't love tuna croquettes? Please your whole fam with these spicy, limey delights. Recipe here.
Pescado con Cilantro: Make this delicious dish for the adults' and enjoy the bounty of the sea! Recipe here.
Thai-Mex Snapper: Spice up your fish with this lucios dish. Recipe here.
Coconut-Lime Soup: Creamy and brothy at the same time, this soup is awesome. Recipe here.
Creamy Citrus, Berry & Jicama Salad: Start you rmeal off with a fresh note. Recipe here.
Parmesan Chive Potato Bake: This is the perfect sidekick to any fish dish! Recipe here.
Pasta with Fresh Tomatoes & Basil: An ideal, vegetarian pasta dish that's bound to be a crowd pleaser. Recipe here.
Roasted Vegetable Pasta Salad: This dish will surely get you and your family in the mood for spring. Recipe here.
© 2023 Latin Times. All rights reserved. Do not reproduce without permission.