As Florida's state and local governments continue their push for anti-LGBTQ legislation, the Miami-Dade school district on Wednesday voted against recognizing October as LGBTQ History Month.
The Wednesday meeting, which was filled with both detractors and defenders of the value of having an LGBTQ History Month on the calendar, ended up with an 8-1 vote with the majority voting to not have the measure pass, according to the Huffington Post.
The measure would reportedly revise the curriculum to allow for discussion on important Supreme Court rulings, mainly Obergefell v. Hodges and Bostock v. Clayton County, which contributed to the progression of LGBT rights in the country, the Daily Beast reported.
Some of those who showed up at the meeting claimed that the measure would be equivalent to teaching "Satanic doctrine and Satanic practice" to children, while many cited their so-called religious rights regarding the subject despite the ability for students to opt-out of the lesson being in the measure.
"There is an election year and the anti-LGBTQ+ rhetoric is a tool used by some to spread misinformation," board member Lucia Baez Geller said. "This is just plain disinformation."
Despite this, many members of the community came in to support the LGBTQ measure, with some citing the historical injustice that the queer community faced in the past and the need for there to be open discussion with this part of American history.
"LGBTQ history is American history. It is like so many other histories in this country: a history of struggle, progress, and setbacks," Alberto Cairo, a professor from the University of Miami, said.
"LGBTQ youth disproportionately experience discrimination, violence, which places them at higher risk for things like depression, suicide, even homelessness and substance abuse," Mental health counselor and educator Lauren Shure said.
"Establishing LGBT History Month for Miami Dade County Public Schools provides protective factors for all youth and beyond. It sends the message that our LGBTQ communities, neighbors, colleagues, and youth matter—because they do."
Some in the school board appeared to have been in favor of instituting the LGBT History Month, but cited fears over the recently-signed "Don't Say Gay" law in the state due to its prohibition of teaching sexual orientation and gender identity in classrooms, NPR reported.
"My obligation as an elected school board member is one that has to comply with the law that has now changed," board member Steve Gallon III said.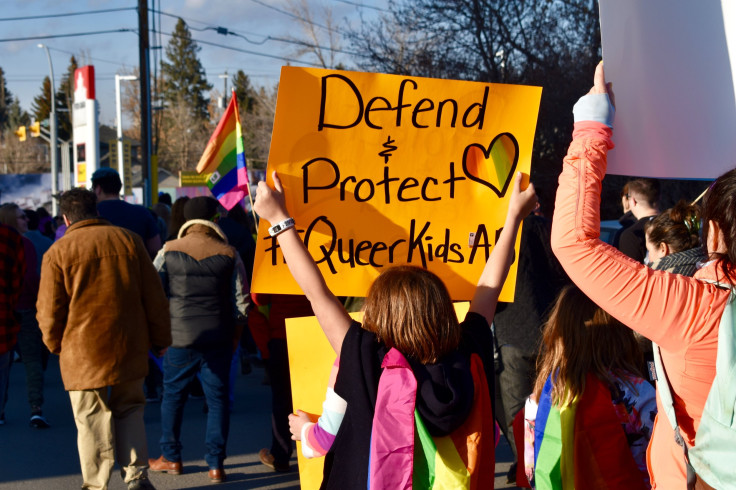 © 2023 Latin Times. All rights reserved. Do not reproduce without permission.