Liam Hemsworth and Miley Cyrus have been divorced for two months. Just recently, the reason behind their split has finally been made known.
A tabloid claimed that Hemsworth wanted to have kids with Cyrus, but it was evident that the singer was trying to put it off. The delay in their plans to have a baby, allegedly, left the actor heartbroken.
Hemsworth has expressed his desire to have children to Cyrus last year, but it seemingly fell on deaf ears. Despite this, the actor still chose to stay with his ex-wife. After Cyrus told Hemsworth directly that she's not ready to have kids, he, allegedly, decided to call it quits.
An unnamed source told the tabloid that Cyrus also tried to put off her wedding to Hemsworth, and he's not happy about it. "[She] didn't really want to get married," the unnamed source said. "It's something that everyone else seemed to get but Liam. [His] family had been begging him to see the light for a long time, but he had faith in Miley. Now he feels like an idiot,'" the unnamed insider added.
Meanwhile, Cyrus also dropped another major clue that her relationship with Hemsworth wasn't for keeps. The singer told Elle, months ago, that she has no plans to bring babies into a world that is at risk due to global warming. The "Wrecking Ball" singer said that the only time she would reproduce is when people "live on earth with fish in the water."
One of the biggest clues that the couple's marriage was going down the drain was when Cyrus stepped out in public without her wedding ring. During her show in Glastonbury, the singer also said that she's sick of men. Shortly after, Hemsworth was photographed in Los Angeles by himself sans his wedding ring.
Weeks later, a statement about the couple's split was released. "Liam and Miley have agreed to separate at this time," the statement read. "Ever-evolving, changing as partners and individuals, they have decided this is what's best while they both focus on themselves and their careers."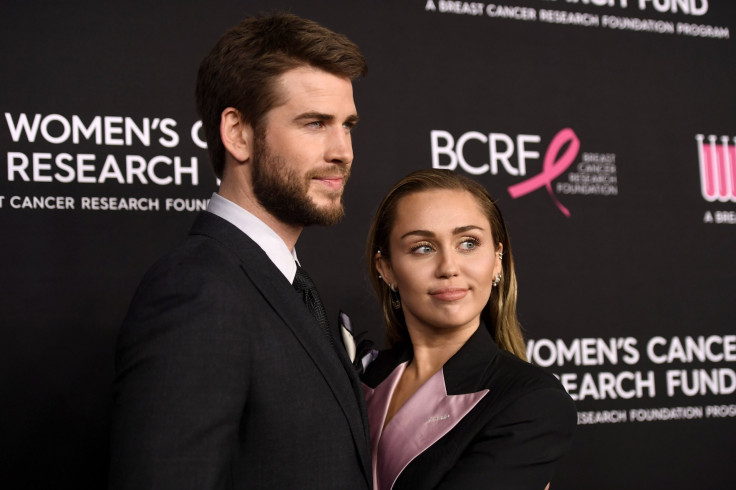 © 2023 Latin Times. All rights reserved. Do not reproduce without permission.