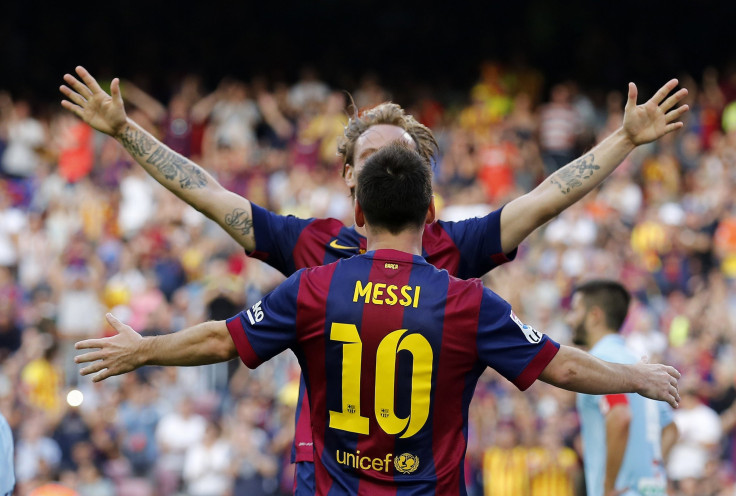 Ten Years ago, a scrawny, undersized, teenager came off the bench for the Spanish giant, FC Barcelona, against Espanyol and changed the sport of soccer forever. Today marks the 10th anniversary of Lionel Messi's historic career with Barcelona and his rise from obscure, pimple-faced teenager, to one of the greatest soccer players the world has ever seen.
In the 10 years since Messi debuted, he has won the Balloon d'Or four times, scored 361 goals, played in 434 games and helped lead his club to 21 trophies, six La Liga titles and three UEFA Champions League championships. In one-word we can describe Messi's accomplishments over the past decade: unheralded.
Yet, despite all the accolades, despite the world-wide fame, harsh criticism, and frequent attacks on his personality, Messi has remained grounded throughout. His secret? He never lets any of it go to his head and remains even-keeled no matter what the odds, the stakes, or the pressure attributed to the moment.
"He reads and listens to everyone and I don't know how he does it but he doesn't attach much importance to either the good or the bad," said Jorge Messi, Lionel's father. "People don't know him. He is a very normal lad, like any other. He spends time with his family, he has fun, he tries to enjoy life. He isn't any different."
The Argentine striker will suit up for Barcelona on Saturday as they take on Eibar. Messi will look to break yet another La Liga record when he takes the pitch as he is just two goals behind Telmo Zarra's 60 year old Spanish league record of 251 goals.
© 2023 Latin Times. All rights reserved. Do not reproduce without permission.