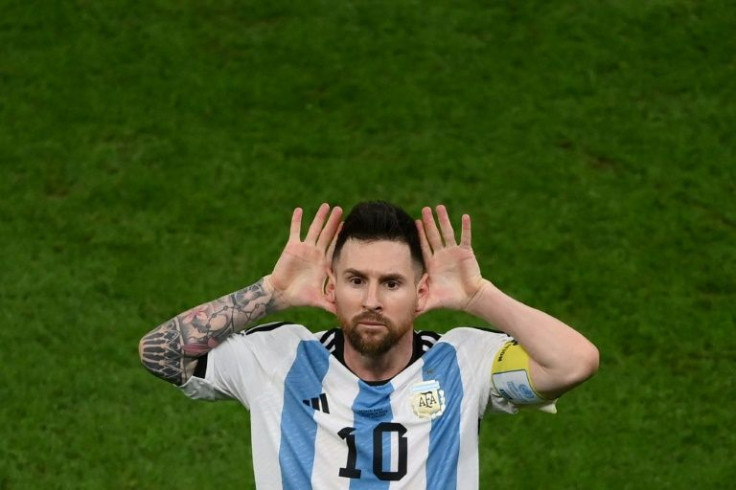 Lionel Messi has posed plenty of problems for his defenders, and now Dayot Upamecano has admitted that the Argentine star is the "smartest" football player.
Messi, a seven-time Ballon d'Or winner, proved to be a serious thorn in Upamecano's side and France in the 2022 World Cup final, reported GOAL.
Messi will soon cross paths with Upamecano again, as Paris Saint-Germain (PSG) gear up to face Bayern Munich in the last-16 of the Champions League.
Talking about the many challenges that Messi poses to his opponents, Upamecano told L'Equipe that if you don't have your eyes on him, "you are going to be in pain." Then he called Messi "the smartest player in football."
He said that the iconic footballer will get behind you, he will always watch how you position yourself, and he watches how his opponents react.
According to Upamecano, Messi tries to be forgotten so that his opponents always have to keep their eyes on him. Also, Messi is small, so you can "lose sight of him a little, and when you realize it, he is already making his pass."
Messi scored twice in the World Cup 2022 final then converted his penalty in Argentina's shootout success. He is up to 14 assists and 15 goals for PSG in the 2022-23 campaign, but he is yet to sign a contract extension with the club.
Independent reported that Messi and Neymar are on the verge of leaving PSG at the end of the season.
The news comes amid tensions inside the club's squad after disappointing back-to-back defeats against Marseille as well as Monaco.
After their defeat to Monaco on Saturday, Neymar reportedly engaged in a dressing room row, with Messi disappointed with the attitude of his teammates.
Tensions have also remained between the forward and Kylian Mbappe, who is the new Vice Captain of the team.
The two first publicly clashed in August 2022 in a row about penalties, with tensions seeming to not have eased following the episode.
Mbappe, who signed a contract extension before the beginning of the season, was also handed the Vice Captaincy position last month. It seemingly happened without the knowledge of former Vice Captain Presnel Kimpembe. It is another move that has stoked tensions amongst the team members.
© 2023 Latin Times. All rights reserved. Do not reproduce without permission.