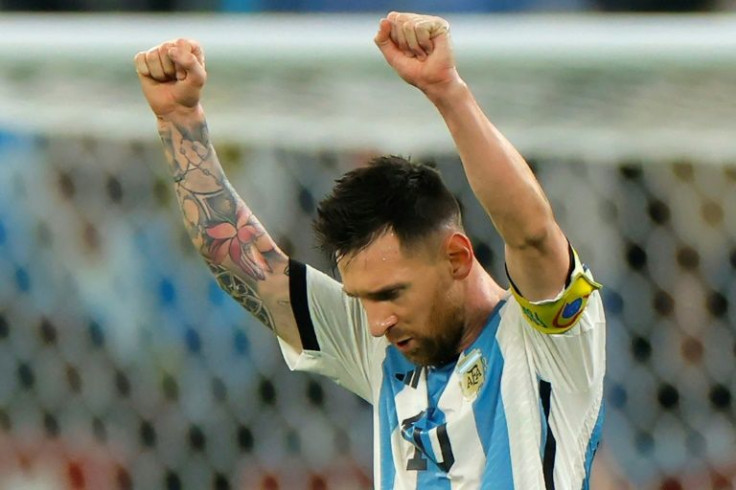 Argentina forward Lionel Messi has agreed to a contract with Inter Miami that expires at the end of 2025.
At the end of the 2022–23 season, the 36-year-old seven-time Ballon d'Or winner departed French champions Paris St-Germain.
"I'm very excited to start this next step in my career with Inter Miami and in the United States," said Messi, who led his country as they won the World Cup in Qatar last year.
Inter Miami co-owner David Beckham said the signing was a "dream come true."
Messi, who has not previously played for a club side outside Europe, added: "This is a fantastic opportunity and together we will continue to build this beautiful project.
"The idea is to work together to achieve the objectives we set and I'm very eager to start helping here in my new home."
When asked about hiring a player who is anticipated to win this year's Ballon d'Or, Beckham said, "Ten years ago, when I started my journey to build a new team in Miami, I said that I dreamed of bringing the greatest players in the world to this amazing city, BBC reported.
"[I wanted] players who shared the ambition I had when I joined LA Galaxy, to help grow football in the USA and to build a legacy for the next generation in this sport that we love so much.
"Today that dream came true. I couldn't be prouder that a player of Leo's caliber is joining our club, but I am also delighted to welcome a good friend, an amazing person and his beautiful family to join our Inter Miami community.
"The next phase of our adventure starts here, and I can't wait to see Leo take to the pitch."
On Jul. 21, Miami will play their debut Leagues Cup game against Cruz Azul of Liga MX, and Messi will be ready to participate.
Sergio Busquets, a former teammate of his at Barcelona, will also be playing with him at Inter Miami through 2025.
"We are overjoyed that the greatest player in the world chose Inter Miami and Major League Soccer, and his decision is a testament to the momentum and energy behind our league and our sport in North America," said MLS commissioner Don Garber.
"We have no doubt that Lionel will show the world that MLS can be a league of choice for the best players in the game. We look forward to seeing his debut for Inter Miami in our Leagues Cup tournament later this month."
Lionel Messi won his seventh Ballon d'Or award in 2021 and is a strong contender for another one this year following Argentina's success in the World Cup in Qatar in 2022.
During his time at PSG, Messi scored 32 goals in 75 games and had an impressive season with 16 goals and 16 assists in Ligue 1.
Messi joined PSG in 2021 after spending an incredible 21 years with Barcelona, where he became the club's all-time leading scorer with 672 goals.
He also achieved great success with Barcelona, winning 10 La Liga titles, four Champions Leagues, and seven Spanish Cups.
© 2023 Latin Times. All rights reserved. Do not reproduce without permission.