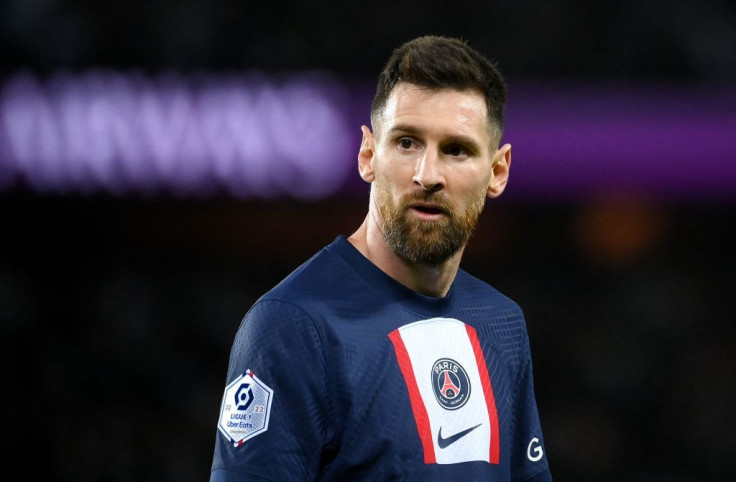 Football star Lionel Messi's two-year contract at Paris St-Germain is coming to an end, but his return to Barcelona looks less likely.
The Argentina forward secured 672 goals in 778 games, making him Barcelona's all-time top scorer. He still has a deal on the table at PSG, and there are doubts about the 35-year-old's return to Barcelona. According to BBC, he could return, if he decided to take the step. He would also give all the facilities for that to happen as he knows the club's situation.
But it is already May and there is still no offer from Barcelona, and La Liga has "no idea" if Barcelona is going to propose something to fit with their financial fair play rules.
According to SB Nation, La Liga president Javier Tebas had said that he sees Messi's return to Barcelona as "very complicated." He had also claimed that it will be "almost impossible" for the club to sign players in the summer.
All these points that Messi is not going to return to the club where he spent 20 years. He left for PSG due to a financial crisis in August 2021.
As Messi's PSG contract ends this summer, Barcelona wants him back. But the dreams of almost everyone at the club might get crushed.
Barcelona has a wage bill of about 600 million euros ($65,93,16,000)
which they need to reduce by at least 200 million euros ($21,97,82,000).
This financial restructuring must happen before they can even make a formal offer to Messi. If it does not happen the club will not even be able to register new contracts with the likes of Marcos Alonso and Sergi Roberto, nor finalize any renewals.
The club needs to present a viability plan to La Liga, which will mean more players sold and others arriving on free transfers and more wage cuts.
When all this is sorted out then they can think about getting Messi on board along with other new players.
Meanwhile, the Royal Spanish Football Federation president Luis Rubiales said that Messi would be "welcomed with open arms" if he decides to return to La Liga, as per ESPN.
Rubiales said that if Messi returns to La Liga, "he will be welcomed with open arms," and that in the end, all "Spaniards and also all fans of Spanish football want that the best players in our league."
© 2023 Latin Times. All rights reserved. Do not reproduce without permission.