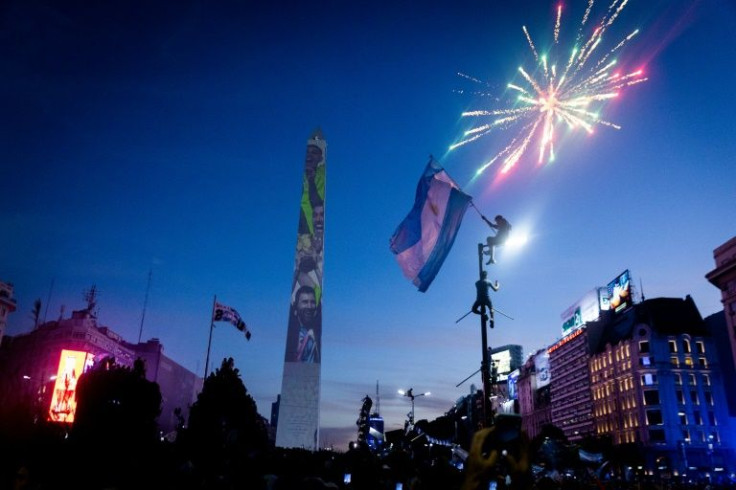 Argentina manager Lionel Scaloni will remain the boss of the national football team as he has extended his contract until 2026.
The 44-year-old had led his country to victory at the 2022 World Cup when the team beat France on penalties in a nail-biting final, reported BBC.
In 2018, he was appointed as the manager by the Argentina Football Association (AFA). He also won the 2021 Copa America during his time as the boss.
His new deal takes him up to the 2026 World Cup, which is set to take place in the US, Canada, and Mexico.
At the time of the new deal announcement, he was in Paris for the FIFA The Best Awards.
The AFA said in a statement that in the French city, AFA President Claudio Tapia and Scaloni "met to close the extension of the contract as coach of the senior selection until 2026."
The meeting happened on Monday, and it seemed like the discussion was held over a cup of tea and snacks. In a photo that was posted by AFA, the two men were all smiles.
As for the awards, Scaloni was honored with the best men's coach trophy at FIFA's The Best Awards for his World Cup win in Qatar with Argentina.
He masterminded his country's first world crown in 36 years amid a run of one defeat in more than 40 matches.
He dedicated the award to his squad of players, his backroom staff as well as his family. He also dedicated the trophy to the people of Argentina, reported GOAL.
The award came just hours after the former Albiceleste player was rewarded for his World Cup exploits with the contract extension.
He was responsible for managing the weight of his country's expectations while also channeling the leadership of the team's captain Lionel Messi to make Argentina win the trophy.
Now that Scaloni will remain as Argentina's boss, he will be tasked with defending the team's third-world crown in 2026.
Meanwhile, the Argentine National Team will play two friendlies at the end of this month. The matches will be against Panama and Curaçao. Details like date, time and setting are yet to be announced.
© 2023 Latin Times. All rights reserved. Do not reproduce without permission.