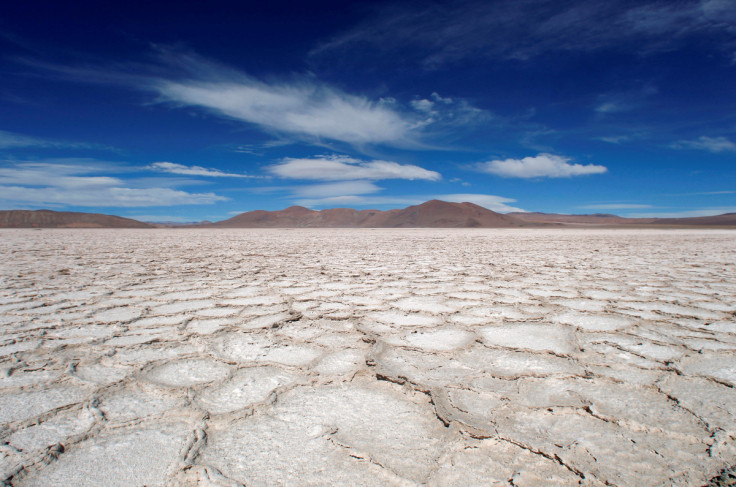 Lithium is the most critical mineral to the future of global energy systems, powering everything from electric vehicles to personal electronics. It is also used to produce depression medications, large-scale energy storage systems, ceramics and more.
The global demand for lithium is projected to increase seven-fold from 2023 to 2030. As the industry expands to a total value of $400 billion in the coming years to meet surging demand, lithium mining's footprint on global ecosystems and local economies will spread accordingly.
Many major lithium companies are cognizant of the potential long-term ramifications of unfettered exploitation of lithium resources, particularly in Latin America's lithium-rich salt flats, where evaporation plants are particularly taxing on limited local water tables.
A new lithium extraction technology aims to solve a critical dilemma facing the lithium industry: how to consistently ramp up global lithium production while containing the industry's impact on local environments.
Direct Lithium Extraction (DLE) separates lithium from mineral-rich brines using chemical agents in a continuous process of water recycling, instead of using the traditional method of slowly evaporating the surrounding liquid. The technology promises higher lithium yields and lower water usage, if implemented at scale.
DLE has already been adopted at Argentina's largest lithium mine, and will reportedly be introduced at dozens of high-profile lithium projects throughout the world in coming years, including at ExxonMobil's lithium facility in Arkansas and Chile's highly productive plants in the Atacama Desert.
Still, despite the purported benefits of DLE for the lithium sector, the technology is untested in large-scale applications, and carries higher up-front costs for prospective investors.
While analysts disagree on the potential impact of DLE on the global lithium sector, the newly-developed technology could still be the industry's best hope of maintaining competitiveness in the future.
Direct Lithium Extraction: Mixed Results
International Business Times discussed the benefits and limitations of DLE with Jose Hofer, Commercial Manager at Livista Energy, a Luxembourg-based lithium processing firm that actively works with DLE companies. Hofer was also formerly Business Intelligence Manager at Sociedad Química y Minera de Chile (SQM), the larger of Chile's two major lithium miners, as well as an Energy Analyst at Chile's Ministry of Energy. He shared written comments with IBT on Tuesday.
DLE has proven an "increase in yield for the production of lithium chloride, which is an advantage [relative to] existing conventional evaporation projects," Hofer said.
Early results from DLE's applications at pilot plants suggest the technology could drastically increase lithium production from existing plants, without companies needing to expand the footprint of their operations.
"Much like shale did for oil, DLE has the potential to significantly increase the supply of lithium from brine projects, nearly doubling lithium production," Goldman Sachs said in an April report on DLE, highlighting the technology's importance to scaling global lithium production.
"DLE has proved to be feasible in China," Hofer said, but did not identify the technology taking hold at-scale elsewhere in the world.
While DLE has shown promising results so far, the technology has significant drawbacks at its current stages of development.
"Water consumption is the biggest issue" for DLE, Hofer told IBT. DLE's "water use is higher than conventional evaporation," Hofer said.
Existing DLE plants still need to undergo further research and development to even limit the technology's water usage compared to existing mining practices, a central element of DLE's advertised benefits. And the technology currently carries higher capital expenditures when compared to traditional evaporation mining (13% higher, according to Goldman Sachs).
While DLE projects may have been feasible during the high price environment of late 2022, margins for miners have shrunk considerably in 2023 as lithium priceshave fallen and plateaued. Projects that are currently using DLE "will have to transit a maturity process" before reaching their full potential, Hofer told IBT.
The Industry Pivots To DLE, However Slowly
Goldman Sachs' report tallied 28 distinct lithium mining projects employing DLE technologies worldwide, with statuses ranging from pilot programs to full operation. Only four DLE projects are currently in operation, three of which are in China, and the fourth of which is in Argentina at U.S.-based miner Livent's Fenix plant in the Salar del Hombre Muertosalt flat.
These four active plants could soon expand; two mines in Argentina (Eramet's Centenario-Ratones and Tibet Summit's Angeles projects) and two other Chinese plants are nearing final construction of DLE facilities, according to Goldman Sachs.
SQM, the world's leading lithium company by annual output, is also beginning plans to convert its evaporation mine in the Atacama Desert to a DLE operation.
"We are looking forward to adopting industrial scaling for this technology," Mark Fones, Vice President of Strategy at SQM said on the company's third quarter earnings call on Thursday.
SQM is in ongoing contract negotiations with Chilean state copper firm Codelco, as the country prepares to implement new regulations for the lithium sector. Though President Gabriel Boric has yet to submit a formal bill to Congress, he has indicatedthat a requirement to use DLE for all future lithium ventures is under consideration.
Chile is the second largest lithium-producing country by annual output. SQM alone has contributed $2.4 billion in state contributions thus far in 2023, equivalent to 3% of yearly government spending. SQM did not immediately respond to requests for comment from IBT for this article.
Despite recent announcements, Jose Hofer told IBT that the pace of DLE adoption is simply too slow for the technology to make a substantial impact under a reasonable timeframe.
"There will be a pool of Argentinian projects entering using DLE and entering the market between 2026 and 2032, without a doubt, [but] it definitely won't move the needle in terms of conventional/DLE ratio," Hofer said.
While DLE may appear promising in the context of certain individual investments, it may be too soon to forecast a significant shift in the lithium industry so long as the technology remains unable to reduce the industry's overall water usage, a key objective.
For the time being, major lithium companies operating in Latin America's salt flats will need to rely on traditional lithium extraction methods, facing inevitable volatile prices and community backlash.