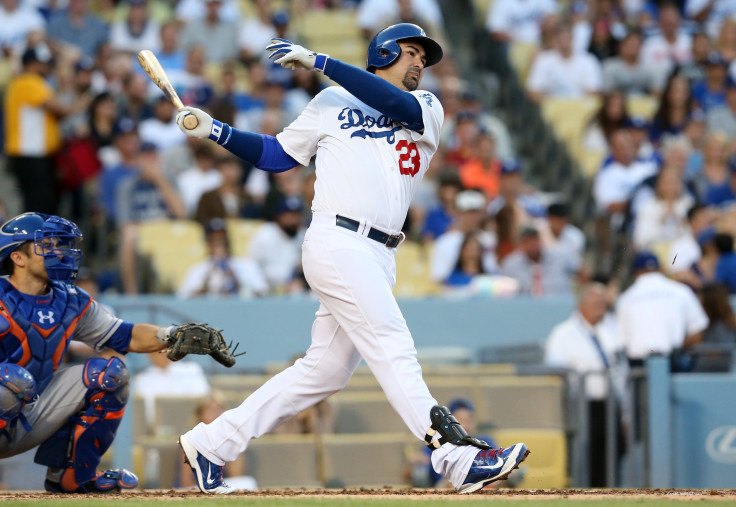 Los Angeles Dodgers first baseman, Adrián González, is no stranger to high pitches. In fact if you read the scouting report on him, many opposing pitching coaches tell their staff to throw to Adrián up and away, but for the Dodgers slugger, pitching him high is right in his wheel house. Last week during a home game against the New York Mets, González took a high and outside 97mph Jacob deGrom fastball and blasted it into orbit into right center field.
González, who was born in the United States to Mexican parents, grew up in Tijuana where his family owned an air-conditioning business. He told FoxSports AM570 after the game, that he credits growing up in Mexico and hitting the piñata as a kid to why he's able to hit the high pitches.
"I'll tell you what I tell everybody. That is true, but it's also a joke. You know I grew up in Mexico and we had piñatas, and the piñatas never went down, they always went up, so you learned to hit the high ball by living in Mexico."
On Tuesday, at Dodger Stadium, González again came through in the clutch with a two-out, two-run RBI single to short in the 5th inning after a Doug Fister fastball that was up and away. After the game González again credited the piñata:
"Obviously when you're playing with the piñata, you're pulling the string, and the piñata goes up, so you have to adjust up. It's something I use for fun, but there is a little bit of truth to it, but mainly for fun."
Adrián has two older brothers, David Jr. and Edgar. González says all three brothers learned the game of baseball in Tijuana and from their father, David Sr. who played for the Mexican National team in the late 1970s. David Sr. would take his three sons after work to a local baseball field located near the Tijuana airport; it was there, on this small diamond with planes flying overhead, that the four González boys found their calling. David Jr. was the shortstop, Edgar second base, and Adrián first base. Their father would hit them ground balls as Adrián ordered his brothers to throw it at him as hard as they could.
David Sr. moved the family back over the border to San Diego when Adrián was in the 4th grade. Tijuana and its piñatas had proven to be a perfect foundation for Adrián and his brothers, but the competition in baseball was better at the high school and college level in the states. Despite living in San Diego, Adrián and his brother Edgar continued to cross the border into Tijuana to play games against older and more experienced Mexican players.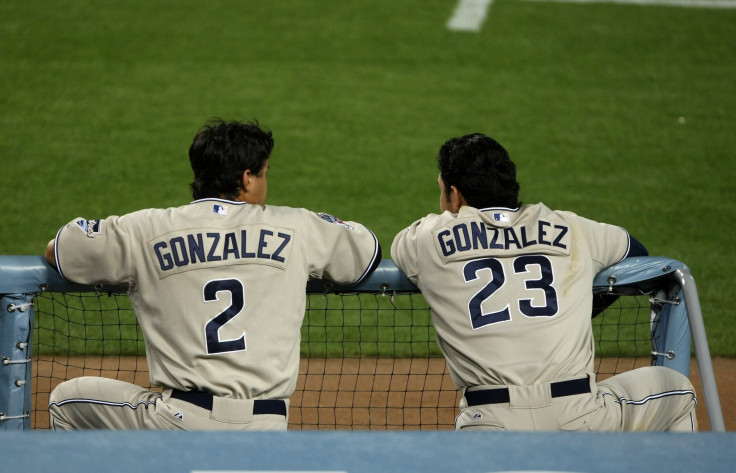 Both, Edgar and Adrián made it to the big leagues as they were both drafted in 2000, Adrián first overall to the Florida Marlins, and Edgar in the 30th round to the Tampa Bay Devil Rays. At one point, in 2008, both Edgar and Adrián played together on the San Diego Padres. As if not a moment had passed since their childhood days at the park next to the airport, Edgar was playing second and Adrián at first, the only difference was this time it was at the major league level.
© 2023 Latin Times. All rights reserved. Do not reproduce without permission.