Rajon Rondo is gone and the Los Angeles Lakers have an open roster spot. But given their struggles this season, it is a fact that Frank Vogel needs to tweak things more for the team to get back on the right track.
There are big names on the roster who have not been utilized that much. Hence with the NBA trade deadline happening next month, don't be surprised to see DeAndre Jordan and Kent Bazemore being the next guys being given the pink slip by the purple and gold.
According to Brian Windhorst, the Lakers are looking to trade Jordan and Bazemore to create another open roster spot and shed off some salary expenses.
As mentioned before, Jordan has not been a productive acquisition for the Lakers. Rather than help, the veteran center has hardly filled in the center needs of the team.
This season, the 33-year-old managed to average only 4.5 points to go with 5.7 rebounds in 13 minutes of action per game.
"DeAndre Jordan is playing very poorly for them, and basically LeBron is playing a lot of minutes at center right now. I don't think he's starting at center but the second half on Christmas they started him at center…or they played Carmelo for a few minutes at center, which was laughable," Windhorst explained.
Bazemore has faltered as well after being named a starter for the Lakers earlier this season. He has struggled to deliver, managing only 4.3 points and two rebounds in just 18.1 minutes in the 22 games he has played.
With Jordan and Bazemore, the Lakers may do better with some other players who can fit Vogel's system. So far, only Stanley Johnson has shown promise.
There is no telling who the Lakers may consider adding if Jordan and Bazemore are headed out the door. They have been doing well in their last five games but it remains that Los Angeles needs to fill up gaps and have no time for underperforming players.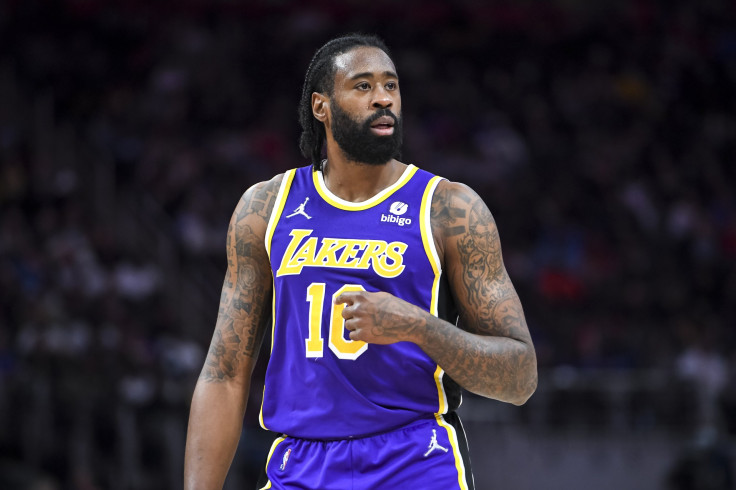 © 2023 Latin Times. All rights reserved. Do not reproduce without permission.