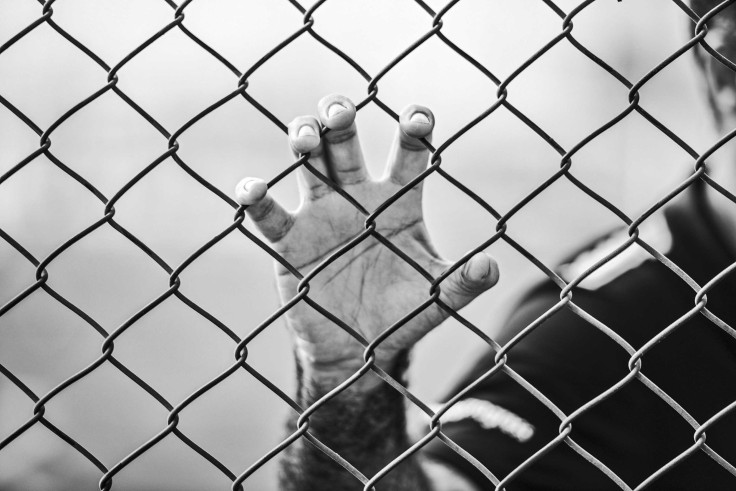 After a lengthy sentencing hearing that spanned over seven hours, Willard Miller, one of the two Iowa teenagers who admitted to brutally beating their high school Spanish teacher to death with a baseball bat, received a life sentence with the potential for parole after 35 years.
The judge delivered the sentence for the 2021 assault on Nohema Graber, a 66-year-old teacher who tragically lost her life while on her routine afternoon walk in a park in Fairfield.
Miller's accomplice, Jeremy Goodale, had also pleaded guilty to the crime in April.
During Miller's sentencing, District Court Judge Shawn Showers took into consideration Miller's young age but also recognized the gravity of his actions, stating that Miller had "cut Nohema Graber's precious life short," causing immense devastation to her family and the entire community.
"I find that your intent and actions were sinister and evil. Those acts resulted in the intentional loss of human life in a brutal fashion," Showers said. "There is no excuse."
Under the terms of the plea agreement, prosecutors had suggested a sentencing range for Miller between 30 years to life imprisonment, allowing for the potential of parole. Meanwhile, Jeremy Goodale's sentencing is scheduled for a later date.
Prior to receiving his sentence, Miller expressed his acknowledgment of responsibility for the crime and extended his apologies to the Graber family during the court proceedings on Thursday.
"I would like to apologize for my actions, first and foremost to the family," he said. "I am sincerely sorry for the distress I have caused you and the devastation I have caused your family."
In addition to apologizing to the Graber family, Miller took the opportunity to express remorse and offer apologies to various parties involved.
This included extending apologies to the Fairfield community, his own family, Goodale's family, and the law enforcement officials involved in the case.
"I'm realizing just the magnitude of my actions, and I know it's wrong and I knew it was wrong and yet I still carried through," he said. "I still did what I did, and I accept responsibility for that."
During the court proceedings, ten relatives of Graber provided victim impact statements, either by reading them aloud or submitting them for consideration.
These statements portrayed Graber as a kind, caring, and dedicated individual who was deeply committed to her family, students, and church.
Several of the statements also held Miller and Goodale responsible for the subsequent death of Graber's husband.
They revealed that he had postponed necessary cancer treatment due to his overwhelming depression caused by the tragic loss of his wife.
"I hope you open your soul to the lord and maybe ask for forgiveness there first because you're on a spiral straight to hell," Graber's brother-in-law, Jim Graber said while staring at Miller.
On Nov. 2, 2021, in a park where Graber regularly walked after school, Miller and Goodale committed the act that took her life. Prosecutors stated that the teenagers, both 16 years old at the time, harbored anger towards Graber due to a poor grade she had given Miller.
As part of Goodale's guilty plea agreement, prosecutors recommended a sentence ranging from 25 years to life imprisonment with the potential for parole.
Goodale's sentencing was initially scheduled for August, but his legal team has requested a postponement of the hearing.
During Thursday's sentencing hearing at the Jefferson County Courthouse in Fairfield, the focus shifted towards investigators who provided details about the discovery of Graber's body.
They also discussed social media posts that raised suspicion, leading to the arrest of Miller and Goodale.
Prosecutors played recordings of police interviews with both teenagers and presented photographs of the crime scene, including graphic images depicting Graber's body.
During the court proceedings, Iowa Division of Criminal Investigation agent Trent Vileta provided a harrowing account of the discovery of Graber's body in Chautauqua Park.
He described how her body was concealed under a tarp, partially obscured by a wheelbarrow and a railroad tie, making it difficult to spot her. Only her shoe and hand were visible initially.
Vileta further testified that upon removing part of the tarp, it became evident that Graber had suffered a severe head wound, which appeared to be the primary cause of her injuries.
During an interview, Miller initially denied any knowledge of Graber's disappearance. However, he later changed his statement, claiming that he witnessed other individuals carrying Graber's body in the park.
In an earlier testimony, Goodale stated that both he and Miller had planned the killing over a period of two weeks.
He admitted that both of them had assaulted the victim and subsequently concealed her body.
Goodale claimed that Miller had initiated the plan. While Miller admitted to assisting in hiding the body, he denied personally striking Graber, AP News reported.
Despite being charged as adults, Miller and Goodale were not subjected to an automatic sentence of life without parole for the crime of first-degree murder due to their age. At present, Miller is 17 years old, while Goodale is 18.
Fairfield, a city with a population of approximately 9,400 people, is situated approximately 100 miles (160 kilometers) southeast of Des Moines.
© 2023 Latin Times. All rights reserved. Do not reproduce without permission.