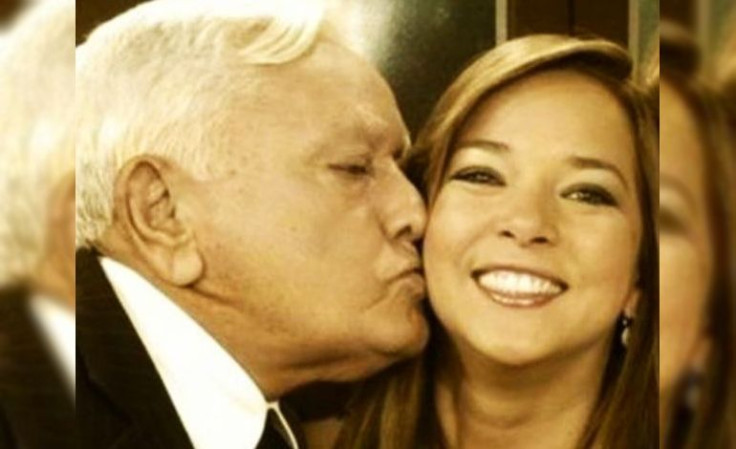 Adamari López is sure having an emotional ride lately. The Puerto Rican actress, who now hosts Telemundo's "Un Nuevo Día" morning show, is expecting her first child, a daughter with Spanish dancer Toni Costa. She's expressed on many outlets how happy and blessed she is to finally become a mom and a family with her fiancé, however, that joy now is overshadowed by a great loss in her family, her father, Luis López.
Mr. López died on Monday, February 9, 2015 at 6:15 p.m. at the Veterans Hospital in Puerto Rico, after suffering from a heart attack. He was 85. "Dad had his lungs filled with water. He had pneumonia," Adamari's brother, Dr. Adalberto López, told Puerto Rican newspaper Primera Hora. "His heart was weak. He couldn't resist it anymore, but we never thought he would go so suddenly," he added.
Dr. López confirmed to the same newspaper that Adamari took the first flight to Puerto Rico, even though her doctor advised her not to since she's due in late March or early April. Adamari will attend the wake at the Funeraria Carrasco, which her dad owned in Humacao. Adamari flew in with Toni by her side. Back in December 2012, Adamari had also lost her mom, Vidalina Torres, victim of cancer. We're deeply saddened for her loss and wish her and her family a lot of strength during these difficult times.
© 2023 Latin Times. All rights reserved. Do not reproduce without permission.