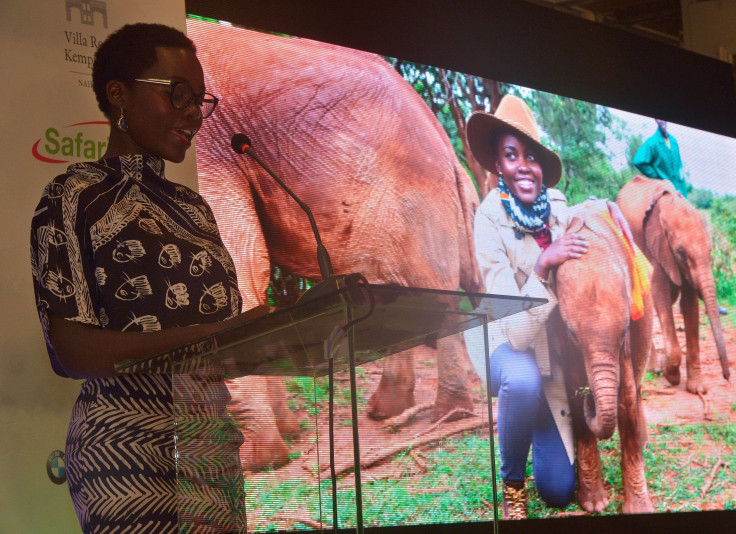 Oscar winner Lupita Nyong'o decided to go back home in Kenya, to join the fight against elephant slaughtering since over 30,000 elephants are killed every year to satisfy demand for ivory in China and the Far East where it is worth over $1000 per pound. The "12 Years A Slave" star explained the experience of going to an elephant orphanage was not only breathtaking, but life changing as well. "It was my first time to really have an intimate experience with elephants," said Nyong'o.
This was also a chance for the star to reconnect with her Kenyan roots. Lupita was born in Mexico (due to her father's diplomatic duties there), grew up in Kenya and then studied in the US, so the fact that this is all happening at home is even more meaningful for the actress. "I am proud of my Kenyan heritage, and part of that heritage is the incredible wildlife haven that is in our care," she said. "Poaching steals from us all," Nyong'o continued.
To carry out the campaign, the actress and model has signed up as an ambassador for WildAid organization, which collaborates with celebrities by raising awareness of poaching and all wildlife crime of the sort. "It is time to ban sales of ivory worldwide and to consign the tragedy of the ivory trade to history," Nyong'o concluded.
© 2023 Latin Times. All rights reserved. Do not reproduce without permission.