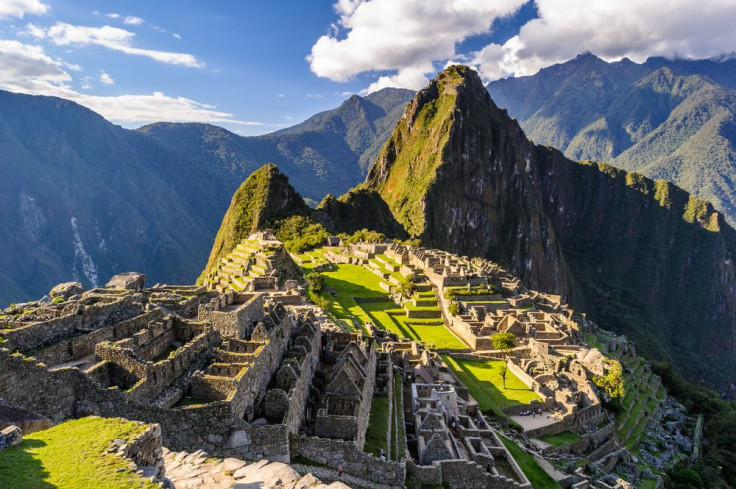 A new survey by a travel website has discovered which international destination is the most coveted amongst world travelers.
According to Hostelworld.com, which asked its users to vote on their top travel destination in their "My Awesome Escape" contest, the southeastern Peruvian destination of Machu Picchu was the number one locale travelers wanted to visit. The contest was not a close call, as Machu Picchu won by one million votes.
"This is the result of constant promotional work in the main tourism source countries for one of the most celebrated destinations in our country, and of the special conservation work done by local officials at the Incan sanctuary, which welcomed 1,177,308 tourists in 2013," said Peru's Foreign Trade and Tourism Minister Magali Silva to Global Post. "For a Peruvian destination to be the most desired in the world among a considerable number of voters... shows that our country is on the minds of the end consumer."
Recently, researchers at the National Archeological Park of Machu Picchu made a discovery which will make the accessibility to the fortress easier. The Peruvian Culture Ministry has revealed that an unknown section of the Inca Road has been found, going from the Wayraqtambo area. This newly discovered road will allow tourists to view the Inca citadel from a completely different angle.
Machu Picchu was built by the Incas in the 15th century and is located 2,500 meters above sea level in Peru. While locals always knew about the Incan landmark, it was put on the international radar by US historian Hiram Bingham, a professor from Yale University, in 1911.
© 2023 Latin Times. All rights reserved. Do not reproduce without permission.