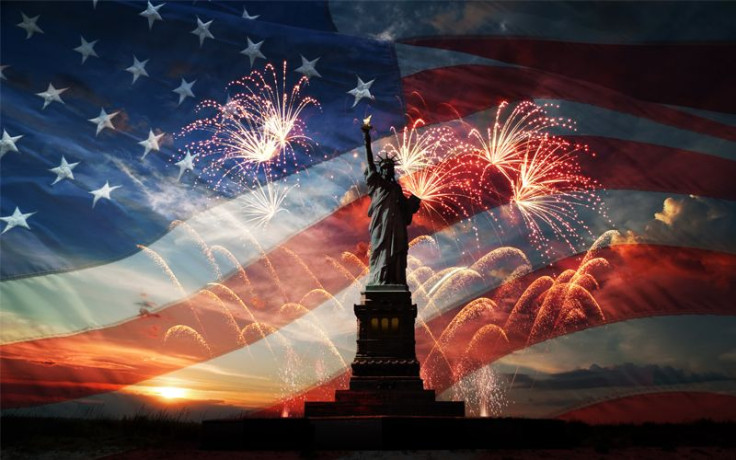 It's the 4th of July and this special American celebration cannot be complete without lights in the sky in the form of a fireworks show. The Macy's 4th Of July Fireworks Spectacular is set to be hosted by Willie Geist and Tamron Hall. The annual fireworks show celebrates the nation's birthday and brings an all-star roster to make everyone in the family come together. Performers scheduled for the night include Ed Sheeran, Dierks Bentley, Kelly Clarkson, Brad Paisley, Flo Rida and Meghan Trainor. NYC will glow with fireworks fired from four barges positioned between 23rd and 37th streets in Midtown and from one double-barge positioned below the Brooklyn Bridge. NBC will air the live show starting at 8pm ET/PT and you can watch video online at nbc.com or downloading the NBC app.
The presentation will include more than 50,000 pyrotechnic shells and effects during a 25-minute synchronized display. New shells and effects include multi-colored transformation ghosts, blue and red octopi, crescent moons, patriotic stars, double hearts, roaring dragons, screaming banshees, purple rain and spider webbed shaped shells. In honor of this year's bravery theme, the show will combine these mesmerizing effects in 22 different colors, including new neon highlighter yellow, green and pink.
© 2023 Latin Times. All rights reserved. Do not reproduce without permission.