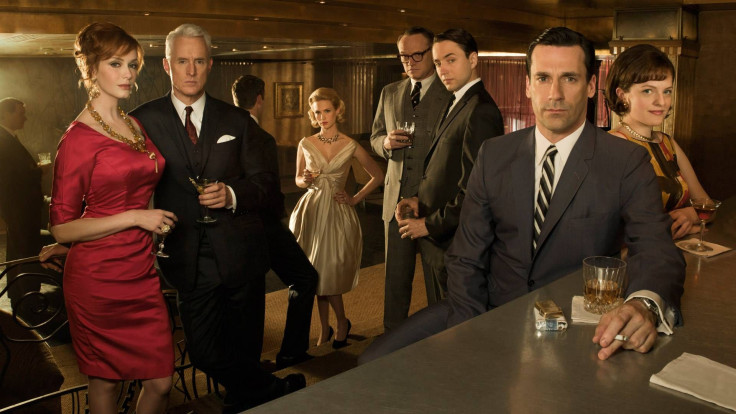 Mega spoiler alert. DO NOT CONTINUE READING IF YOU HAVENT SEEN THE SERIES FINALE! At last! All the theories and speculations about the series finale of "Mad Men" have been put to rest as the show has sadly come to an end. If youre still reading, we're going to go ahead and assume you followed the show until the very end… So, what happened with all the main characters we've grown fond of or hated? Let's start with Joan Harris: the stunning redhead was harrassed out of McCann Erickson but got paid for her share; she went on her way to enjoy her small fortune, new boyfriend and free time. The highlights for Joan: she did coke in Key West, accepted Roger's generous offer to inherit his fortune to their son and after breaking up with her macho boyfriend, started her own business from home.
As for Peggy Olsen, most of us thought she might end up being content with a senior position at McCann Erickson, but it seems like her ambition might never let her enjoy how far she's come. On that matter Stan gave her a good lesson when she told him he had no ambition. "I'm just happy being good at my job. I have nothing to prove… there's more to life than work," he said. Later on Stan confessed his love for her and rambled on and on before she said he loves him too.
Pete Campbell might've gotten the best ending out of everyone. With a new job at a private jet company he's moving on from the agency and scooped Trudy off her feet to get her and Tammy the life they deserve. Go Pete!
As for the always-cool Roger Sterling, he is in fact marrying Meghan's (former Mrs. Draper) mom, Marie Calvet and trying to sort out his life in which he calls "its last chapter.
Betty Francis is lying on her deathbed while Sally Draper is trying to teach her little brothers to cook and has come back from school to be with her family. Bobby and Gene are supposed to go live with their uncle Will, while the future of Sally seems to be at home with her brothers.
As for Don, who took off on a bizarre road trip during his first major meeting at McCann, it seemed like he was visiting every stage of his life; regretting, drinking, crying and not knowing how to move forward. It was only at a California retreat that he 'found' himself in one way or another and despite it looking like he had now way out/was going to end his life; it all ends in a Coca Cola commercial where Draper seems to have implanted his yogi, peaceful and happy experiences into a new campaign. Yes, we too were shocked when we finally grasped that was the end.
As for other characters, it seemed like Meghan simply took off with her million dollars, just like all of Don's other love interests (except for the money.) And don't worry, you're not alone if your crying about the unsatisfaction you feel from the abrupt, unconclusive finale. However, the 11 things that did leave us satisfied were:
1. Peggy and Stan love each other.
2. Roger Sterling seemed to have met his match in Marie Calvet.
3. Joan Harris left that horrible, macho love interest and started her own business.
4. Kenny seems to have spread his wings after leaving SCDP and is now hiring his former colleagues.
5. Roger Sterling put his (and Joan's) son in his will.
6. Pete Campbell and Trudy took off on a private jet to restart their lives together.
7. Sally started taking care of her little brothers and showed her loving side.
8. Betty and Don got to say their goodbyes.
9. Don might have realized what a bad father he's been and might have tried to change that.
10. Don finally showed how important Peggy is to him by calling to say "goodbye."
11. Don Draper open to feelings and meditation!
© 2023 Latin Times. All rights reserved. Do not reproduce without permission.