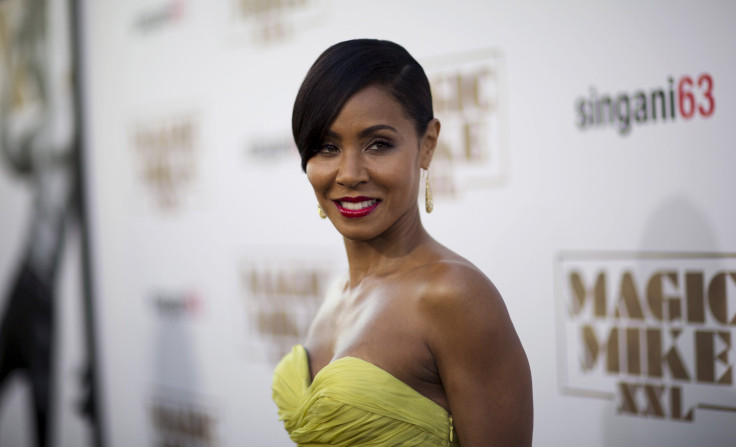 "Magic Mike XXL" director Gregory Jacobs echoes the sentiments of moviegoers around the world when he says, "I wanted to know what happened to these guys. I love these characters, and the possibility of following their story was something that really intrigued me, plus the aspect of Mike reclaiming his bond and his friendship with them, his realizing that he missed them and that they missed him, too. I felt it would be great to get the band back together and make a road trip movie."
Jada Pinkett Smith plays Rome, a woman from Mike's past, who is now the impresario of a one-of-a-kind exotic entertainment palace, which takes them down a rabbit hole of possibilities that are nothing short of inspiring and brings a fresh focus to their performances. Likewise, Pinkett Smith, who had never been to a strip club before, says, "When I saw how exhilarating it was to be with other women in that environment and see how much joy they were getting from celebrating these beautiful men and really exploring that primal nature within us, it was an eye-opening experience for me."
We had the chance to talk to the actress about representing strong women and her experience of filming at a strip club. This is what she had to say:
Latin Times: So, this was your first time you ever went to a strip club, correct? Tell us about it!
Jada Pinkett-Smith: Yesss [laughs]! It was the first time I'd ever been to a male strip club, and now I don't know if I'll ever go again cause I don't know if a show can get any better than the one I already got. Maybe, we'll see.
LT: But what was your favorite part of making this movie, aside from the show?
JPS: I think my favorite part, and probably the most defining was definitely the camaraderie that I felt with all the women in the audience. It was really an intimate experience because, here we are, giving ourselves the license to just cut loose and we're all experiencing it together; so it really did create this sort of unity between us that was really quite beautiful. You know, you put a group of women in a room together and it can get tight, and maybe even a little catty, but it was nothing like that at all; it was a beautiful experience.
LT: Normally are you more of a guys' girl or a girls' girl?
JPS: You know what? I think I'm a little bit of both. I love having time with my girls; I love women, femininity and what we represent. I love being in communication with women, and it's very different than the relationship I have with my male friends, but I love them too, so I really consider myself, in all honesty, a bit of both.
LT: When you're making a movie with so much testosterone involved, do you feel any pressure to become the strong female presence?
JPS: I didn't really think of the character trying to come from a place of strength, really more so than from a place of authentic energy. I asked myself, 'Who would this woman have to be in order to own a sexually charged environment like the club that she has, right?' Also, in all my human trafficking advocacy, I learned a lot of how women can be taken advantage of in these kinds of environments, so I did the exact opposite. Finding that energy which a woman needs to have to exist and thrive in an environment like this.
LT: Your character makes it her mission to put men and women in the same playing field. Is this something you're seeing more of in the entertainment and other industries?
JPS: I think we're, slowly but surely making that progress. I mean if we look at the history of women's movements in any culture, many of us have come a long long way. We still have further to go but I think it's going to keep happening bit by bit; one day at a time; one foot in front of the other, but I do think it's coming.
LT: And last but no least, if you had to pick one of the guys to bring to your best friend's bachelorette party, who would it be?
JPS: I would love to wrap all of those guys up into one guy! [LAUGHS]
© 2023 Latin Times. All rights reserved. Do not reproduce without permission.