A man who confessed to killing his wife on a cruise ship is pleading for a reduced sentence. Reports claim that he blamed his actions on a "history of testosterone supplementation," among other factors.
Kenneth Manzanares, 43, pleaded guilty to the murder of his wife Kristy Manzanares last year. Still, according to a recent court filing, he was tested and found to have various illnesses.
Kenneth's counsel Jamie McGrady wrote in the filing that Kenneth had undergone "neuropsychological tests and neuropsychiatric mental status examinations." The results revealed "neurocognitive and mood problems, as well as other physical impairments" that contributed to him beating his wife in 2017.
A sentencing memo obtained by Law and Crime claimed that functional impairments due to a long history of testosterone usage – including increased intake – caused a "manic switch." It's an irritable and elevated mood that directly affected his mental cognitive functioning.
"What happened that night on the ship is what can only be described as a perfect storm— Kenny's brain injury, combined with his undiagnosed Bipolar Disorder and a problematic combination of prescribed medication and alcohol resulted in an aberrant episode of violence," McGrady wrote per an online tabloid.
According to the defense attorney, Kenneth also participated in contact sports in college, which resulted in multiple concussions. While the family was on the Emerald Princess cruise in Alaska in July 2017, Kristy and Kenneth fought after she called for a divorce. The US Attorney for the District of Alaska said the wife ordered her husband to leave the ship and return to Utah.
Kenneth then ordered their children to leave the building, and the two of them went for a relative's cabin. As her husband straddled her and stabbed her in the head, Kristy screamed. Kenneth had grabbed Kristy's body and dragged her towards the balcony when her father and brothers arrived.
One of the men snatched her ankles and carried her back into the cabin, but medical staff could not resuscitate her. Officials apprehended Kenneth the next day. In February 2020, Kenneth pled guilty to second-degree murder.
Prosecutors claim he confessed to committing "the most serious crime a person can commit against another," and are seeking a life sentence. McGrady said that his client is ready and available to be examined by a government mental health specialist. The procedure has not yet been started by prosecutors. Kenneth is due to be sentenced in June.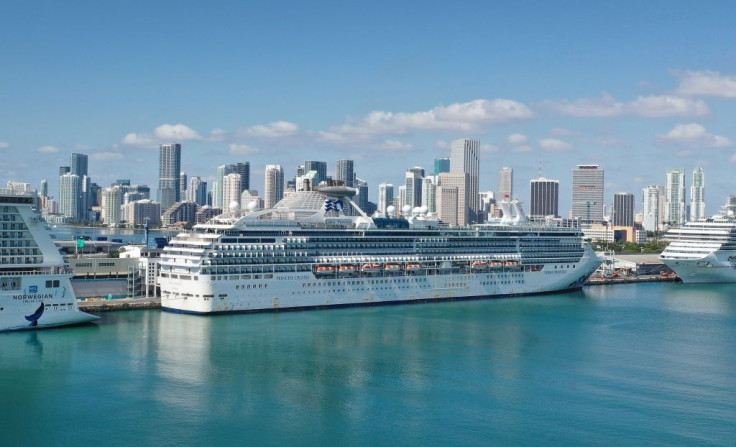 © 2023 Latin Times. All rights reserved. Do not reproduce without permission.