An 88-year-old man who visited a French hospital with a World War I artillery shell lodged in his rectum sparked a bomb scare and forced an evacuation on Saturday, Dec. 17.
According to the French publication Var-Matin, the senior citizen visited Hospital Sainte Musse on Saturday to have the antique explosive removed. It was reported to measure eight inches long and two inches wide.
"An emergency occurred from 9 p.m. to 11:30 p.m. on Saturday evening that required the intervention of bomb disposal personnel, the evacuation of adult and pediatric emergencies as well as the diversion of incoming emergencies," a hospital spokesperson stated.
"We had to manage the risk in a reactive framework," the rep added. "When in doubt, we took all the precautions."
Bomb disposal experts arrived at the scene but it was determined that there was a low possibility of the shell exploding inside the man.
"They reassured us by telling us that it was a collector's item from the First World War, used by the French military," the hospital stated.
Doctors at the hospital eventually started to try and remove the object from the man's rectum. It is believed that the man had inserted the shell up his anus for sexual pleasure, the Post reported.
"An apple, a mango, or even a can of shaving foam, we are used to finding unusual objects inserted where they shouldn't be," one doctor declared. "But a shell? Never!"
Attending medical personnel was forced to take the man to surgery and cut open his abdomen to remove the antique explosive.
As of this writing, the hospital revealed that the 88-year-old is now in good health and is expected to make full recovery after the surgery.
About a year ago, there was a man who came to the Gloucestershire Royal Hospital in the UK with a six-centimeter by 17-centimeter World War Two-era mortar shell in his buttocks. He claimed that it ended up there after he slipped and fell onto it, the Jerusalem Post reported.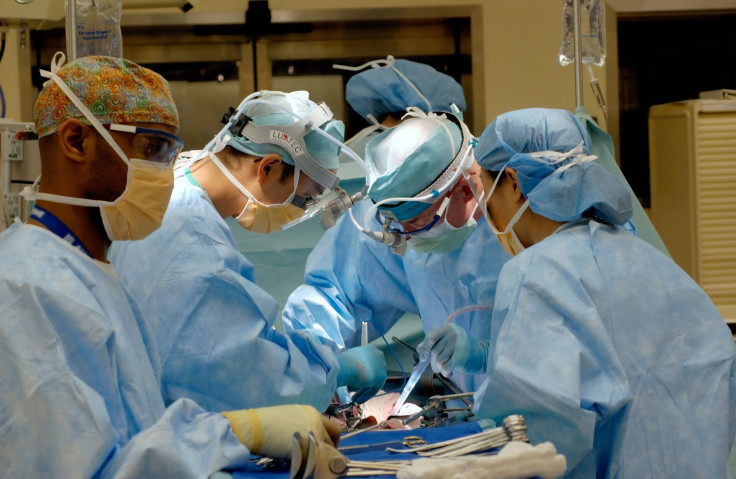 © 2023 Latin Times. All rights reserved. Do not reproduce without permission.