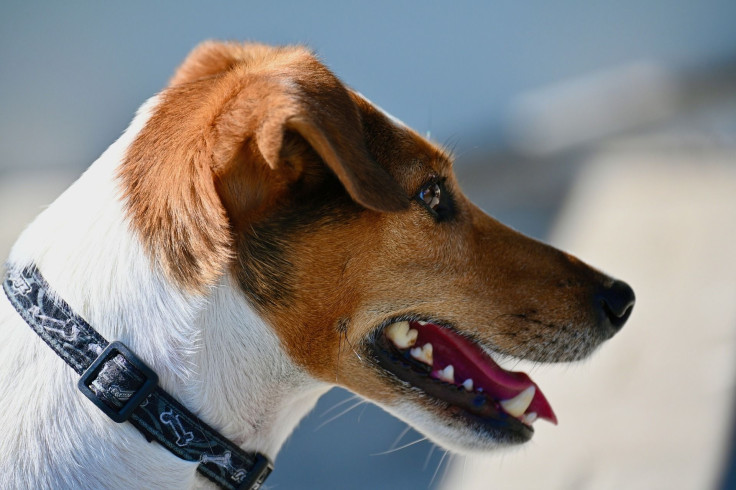 Miguel Pereira de Souza rides a motorbike with his dog Ruby for a mission. He zooms through Sao Paulo in Brazil to help less fortunate dogs.
According to Carroll Times Herald, the duo cruise around Sao Paulo on a bike and give out dog food to less fortunate pups.
Souza and his pet have become social media sensations for their kindness.
He has been chronicling his efforts delivering food to hungry dogs for more than 150,000 followers on TikTok, reported Reuters.
The duo has got a lot of love on social media, with some leaving hearts in the comments section of his videos. One called him the "best guy." Another Twitter user said that "one person, and doggie, really can make a difference."
Ruby and Souza are now inseparable, and there is a sweet story behind their bond. The two met when Souza found Ruby, who was injured and homeless, under his car. This was nine years ago in a South American city.
The 51-year-old, who has Ruby's name tattooed on his forearm, remembers the day he found her. He recalls how soon after he got her, he dedicated his free time to looking after unfortunate street dogs like his own pet once were.
Getting emotional, Souza shared that he said that from, "Today every time I see a dog going hungry, I will donate a portion of food."
Once he started posting videos and photos on social media of the street dogs and his food deliveries, people started making donations to help him with the cause.
Souza said that he had more than 1,543 lb of dog food in his living room and that he has already "donated more than five tonnes of food."
It all started three years ago when he launched a small initiative called the Ruby Fofa (Cute Ruby) delivery service. It sells food for dogs and treats to locals in Sao Paulo. The profits earned from it are used to buy food for street dogs.
When Ruby and Souza go for motorbike rides, the dog also wears her own helmet and carries a backpack.
He said that he has never forced his dog to ride with him.
Souza, who earns his living by delivering fast food by bike, said that Ruby always "jumps on the bike's seat, and she always wants to go! So I take her on every delivery."
Raja Vidya is a resident in Sao Paulo and uses the Ruby Fofa service. She said that many people in the area had abandoned their dogs after the world got struck by COVID-19 pandemic.
She said that this help from Souza -- "donating food, water, time and encouraging others to donate - I think is very cool."
In a way she is also a part of the initiative, and she feels very proud about it. That's because when she buys things from Ruby's shop, "we are encouraging, we are helping people to donate more and more."
© 2023 Latin Times. All rights reserved. Do not reproduce without permission.