An Indian man has been accused of viciously bludgeoning to death with a machete a woman he loved, right in front of the victim's own mother, for rejecting his proposal in Guwahati, Assam, India.
The accused, identified as Sanjay Lalung, was reportedly in love with the victim Marami Tanti and expressed his love for her several times. However, frustrated by the victim's constant rejection, Lalung, in a fit of rage, allegedly dragged Tanti out from a vehicle, slashed her with a machete, and proceeded to murder her in front of her mother out of anger, EastMojo reported.
On the day of the brutal slaying, Lalung reportedly visited Tanti's residence unannounced. After seeing Tanti and her mother approaching the residence in their car, he walked up to the two before proceeding to drag the victim out of the vehicle and attack her with a machete. Tanti was reported dead at the scene. After killing the woman, the accused fled from the crime scene in his car
He was later tracked down and arrested by the Satgaon police, according to Prag News.
In a similar but unrelated incident, a man allegedly stabbed an underage girl to death for rejecting his marriage proposal and dumped her body at a tea plantation in Tamil Nadu, India in January 2020.
Safar Shah, who works in an automobile service center, was arrested after he reportedly abducted and killed a minor school student for rebuffing his unsolicited marriage proposal. He later dumped the young victim's body at Vatattuparai, Tamil Nadu, India, the Business Standard reported.
Officers started looking into the incident after the victim's parents lodged a missing person complaint with the local police, alerting that their daughter had not returned home hours after her classes.
The girl's father told the officers that Shah had previously threatened to kill her if she rejected his proposal for marriage. He added that the victim had complained to him about Shah's harassment.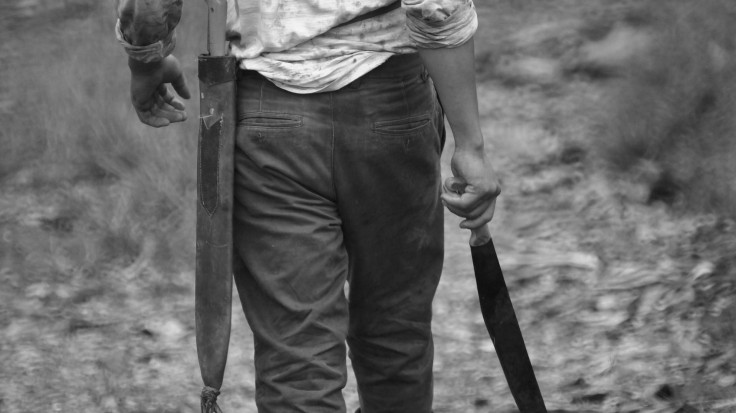 © 2023 Latin Times. All rights reserved. Do not reproduce without permission.