Paul Pogba will reportedly leave as early as the next transfer window with his agent, Mino Raiola revealing that his client is unhappy with his time at Old Trafford. This development may come as a surprise considering the 27-year-old midfielder is coming off a productive performance against West Ham United last weekend.
"There's no point beating about the bush. It's better to speak out clearly, look forward and avoid wasting time to find culprits. Paul is unhappy at Man Utd, he can't manage to express himself like he wants to and like people expect him to. He needs to change team, he needs a change of scenery. He has a contract that will expire in a year and a half, in the summer of 2022, but the best solution for all parties is a transfer in the next (summer) window," Raiola said to Tuttosport.
It will be recalled that Manchester United triggered the clause in his contract which would keep him at Old Trafford until 2022. The Red Devils likely activated that clause to avoid complications with several Premier League teams interested in the French football player.
One team that was previously linked to Pogba was Real Madrid. The contract extension meant they would have to wait. However, the latest announcement of the French player wanting out could give Zinedine Zidane's side a chance to snag him in the January transfer window, ESPN reported back in October.
Raiola's revelation comes at an odd time. United is set for UEFA Champions League action and the row is not expected to sit well with Solskjaer.
Pogba finds himself playing behind Bruno Fernandes who is clearly the Red Devils primary attacking midfielder. The French player has made mistakes in the past. However, he has had his share of spectacular goals and assists. But overall, it appears he is struggling to get a regular spot on the Red Devils starting team.
With 18 months left in his current contract, United could get a reasonable return if there is a club that takes him in this January transfer window. Aside from Real Madrid, Juventus FC could be another team that may consider the 27-year-old player.
Should he be sold next summer, the transfer fee will be a lot lower and entice more suitors. Hence, it makes sense for Real and Juve to cash in and buy him this January.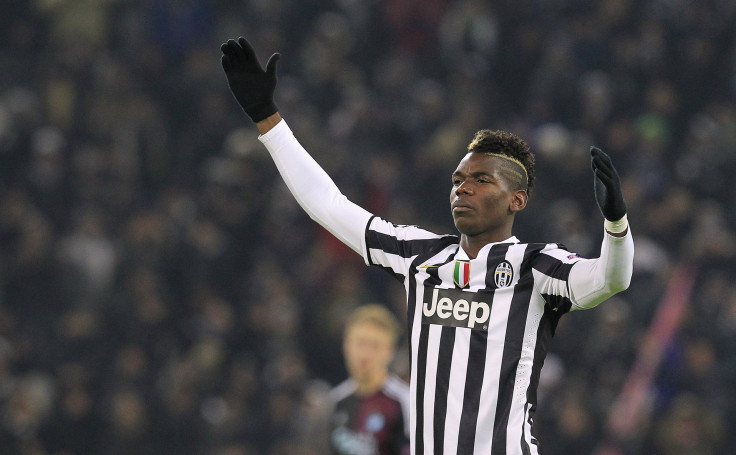 © 2023 Latin Times. All rights reserved. Do not reproduce without permission.