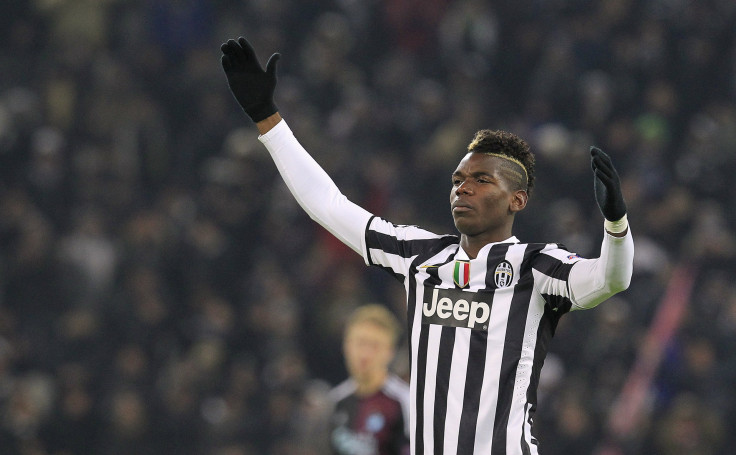 David Moyes has not been shy about his desire to add outside midfield help for his struggling Manchester United team. A club that is barely a season removed from claiming another Premier League championship, the Red Devils have struggled mightily at times and their recent stretch of play has left many wondering what the future holds at Old Trafford. Sure talent exists up and down the roster with playmakers in Wayne Rooney, Robin van Persie, Danny Welbeck and young Adnan Januzaj but because of injury and new players failing to adapt to new surroundings, Man U hasn't been able to solidify themselves as a threat in the 20-team Barclays Premier League.
Though a 2-0 win over Swansea City in their most recent league match gave the Red Devil faithful something to cheer about, United remains seventh in the league standings, leaving Moyes and team higher-ups in the market for outside help during the current winter transfer period. According to multiple sources however, a reunion with current Juventus midfielder Paul Pogba is not likely. Pogba's time at Old Trafford ended in a shaky manner when United let his contract expire in 2012, forcing the rising talent out of town. Registering 10 goals in 45 appearances with Juventus, Pogba continues to develop into a top-flight midfielder and is said to carry a price tag of about £40m.
Due to the fact that former coach Alex Ferguson did not give him ample time with the first-team at Manchester United and eventually let his contract burn out, The Independent reports that Pogba is not interested in a return to his former team, even if David Mopes is prepared to table a substantial offer for the return of the French star. Pogba has also told his closest friends that if Juventus did opt to make him available that he would latch on with French side Paris Saint-Germain as opposed to re-joining Manchester United.
With 5 goals and 3 assists in 19 games for Juventus this season, Pogba continues to elevate his play on a game-by-game basis but it certainly does appear that an reunion in England will take place due to the bad taste he still has in his mouth from his dealings with Sir Alex Ferguson.
© 2023 Latin Times. All rights reserved. Do not reproduce without permission.