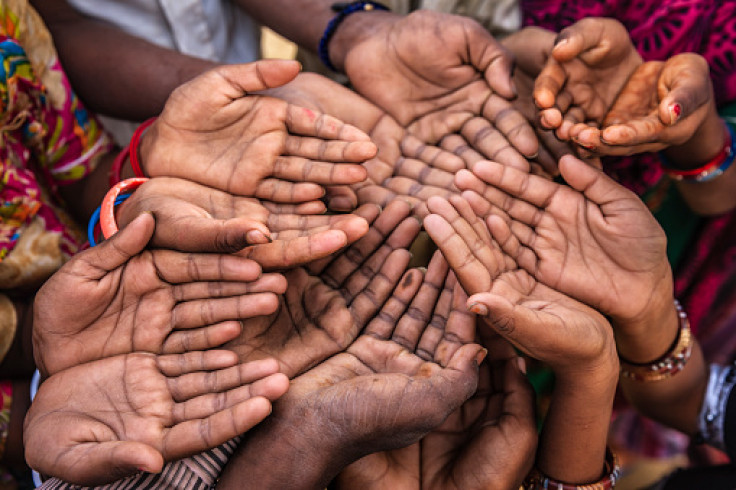 The West Darfur region of Sudan is currently facing a grave crisis as marauding militias have set fire to complete villages, leaving them in ruins.
Aid agencies are sounding the alarm, emphasizing that the region is teetering on the edge of an imminent "humanitarian catastrophe."
Widespread plundering and the destruction of critical infrastructure have severely limited the availability of food, clean water, and medical supplies for many individuals.
Although a ceasefire between the military and the paramilitary Rapid Support Forces (RSF) has temporarily reduced violence in the Sudanese capital of Khartoum, the conflict in Darfur has persisted.
Now entering its seventh week, the region has descended into a state of turmoil.
Those unable to escape the war have resorted to digging trenches around their neighborhoods and erecting barriers to keep out militia fighters who have been razing everything in their path.
This harrowing account comes from a local journalist based in Nyala, one of the regional capitals.
Satellite imagery obtained by the BBC provides corroborating evidence, revealing that Abu Adam, a village near Nyala in South Darfur, has been entirely consumed by fire, leaving behind a visible blackened outline discernible from space.
"The RSF stormed the city with dozens of pickup trucks mounted with guns, and a large number of motorbikes," he said, adding that on Friday 19 May "NGO offices and shops were looted".
"The hospital was emptied because it was in the fighting zone, most of the pharmacies were looted. All the residential areas in Nyala have been completely sealed off by barricades and digging ditches, so that the militias can't enter the residential districts."
In this area, tens of thousands of people who had been displaced by earlier wars were already having difficulty getting aid.
According to a local activist in Nyala, the continued violence has prevented more than 600,000 internally displaced people who only depended on humanitarian aid from receiving relief for 40 days.
"We know it is a very high level of risk," says Justine Muzik Piquemal, from the French NGO Solidarités International. "But we need to send humanitarian goods as soon as we can. Because what we are going to find, I think, will be dead bodies everywhere, and no water. No latrines. And no food."
Twenty years ago, in the midst of the Darfur conflict, former President Omar al-Bashir enlisted the Janjaweed militia to quell a rebellion led by non-Arab ethnic groups.
This resulted in the loss of countless lives, with hundreds of thousands of people tragically losing their lives. The Janjaweed were charged with perpetrating war crimes and crimes against humanity during that time.
The ongoing battles have now rekindled the underlying communal tensions that existed back then.
"The problem is that it's not the two parties," says Konstantinos Psykakos, a project coordinator from the organisation Médecins Sans Frontières (MSF), whose hospital in El Geneina was attacked and looted.
Psykakos is likewise awaiting a chance to leave at the Chadian border, but he is keenly aware of how fleeting any such opportunity may be.
"The problem is that you start having inter-communal fights on the ground and you cannot verify when the military party starts and when the communal fight begins," he says.
"The communal fight will not care about humanitarian corridors. That's why everyone says it needs to stop now, because we are at the very peak of the cliff before we start declining in terms of fight and conflict."
© 2023 Latin Times. All rights reserved. Do not reproduce without permission.