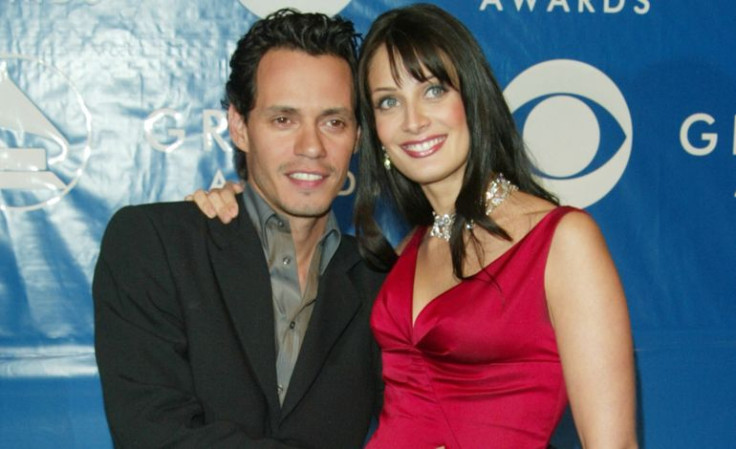 Marc Anthony and Dayanara Torres' court case is looking more like a telenovela each day. It all began last year, when Torres said she was taking her ex-husband to court to increase her child support payments from $13,000 to $113,000. She has two kids with Anthony, Cristian, 13, and Ryan, 10. The former Miss Universe said she was infuriated because Marc played the poverty card during their divorce, but he made $60 million in the past four years. Marc's legal documents say he actually made $40 million, and he gives Dayanara $28,416 in spousal and child support, but she's a poor money manager.
Nevertheless, $40 million is still a lot of money, so why doesn't Marc increase child support a little bit more? Back in March, TMZ reported that Marc feared giving Torres too much money could result in their boys becoming drug addicts. According to court documents obtained by the media outlet, Anthony hired a psychologist who wrote a declaration to the judge discussing "the problems of children who are raised with near unlimited funds, particularly children in Los Angeles whose parents have made very large amounts of money in the entertainment industry."
The expert said these kids "become high-risk for illicit drugs, alcohol and a fast-paced lifestyle that they are not emotionally capable of handling," especially in adolescent and teenage years. But Dayanara claims the kids live in relative poverty compared to the lifestyle they have with their dad. She even went to say she was forced to sell her house and move to an apartment in the San Fernando Valley, California, but Marc wasn't buying that, stating, according to the Daily Mail, that she only moved out of there because the wife of the man she was having an affair with stood on the sidewalk "with a bullhorn yelling 'Wh**e' for the whole neighborhood to hear."
Meanwhile, Torres insists she wants a full staff, including a cook and nanny. She also says she wants the ability to fly her and the kids on private jets, travel around the world and stay in 5-star hotels.
© 2023 Latin Times. All rights reserved. Do not reproduce without permission.