For many decades, immigration has remained the centerpiece of many political showdowns in the U.S. — may it be electoral debates, plenary hall proceedings, or even Thanksgiving dinners among family members representing different points of the political spectrum.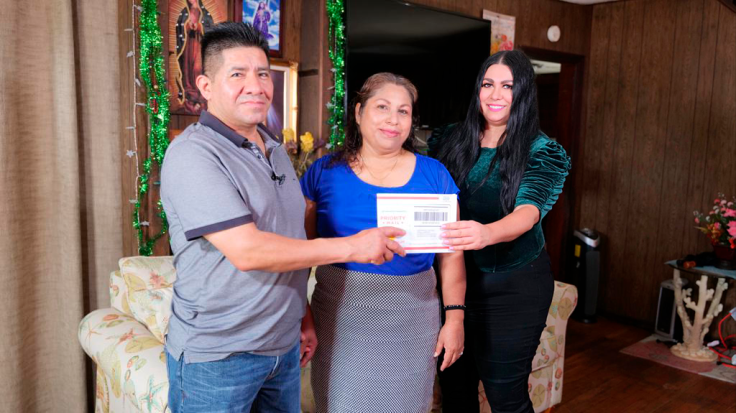 The ideological discourse rages on, even as the country's immigrant population continues to grow by the day. As of September 2021, an approximate 14 percent of the total U.S. population is composed of immigrants. That translates to 45 million people, 11 million of which are undocumented.
This means there are roughly 11 million people in the U.S. whose lives, livelihoods, and status under the law remain at the mercy of whichever side of the spectrum gets the upper hand in influencing immigration policies.
Maria Mendoza, founder of Washington, DC-based law firm The Mendoza Law Firm, says the problem lies with the country's lackluster policy reform efforts.
"What's been so frustrating is that I don't think there's been enough reform," says Mendoza. "Immigration laws have remained the same, and now we have over 11 million undocumented immigrants that are not — on paper — American citizens, but by their very nature are Americans in their own right. It's just the law simply doesn't provide the means for them to fix their papers, which is why I think there needs to be a serious and genuine discussion about immigration reform."
Mendoza's mother is an immigrant from Mexico. And having grown up just outside of El Paso, Texas, Maria Mendoza herself saw how difficult it was for people to live in the U.S. when they don't have papers. She says even when immigrants fully intend to stay in the country legally, they are often left with very limited options to do so.
"A lot of times people think 'I'll do it the right way,' but for many people, the right way just doesn't exist," says Mendoza. "There are people that have been here for 20 or 30 years, but the law would still require them to leave the country and wait 10 years before returning here to process their papers. And that's very difficult to do if you have your spouse, your children, and your whole life is here."
Having witnessed the challenging life led by immigrants in the U.S. from a young age, Maria Mendoza decided to dedicate her career as a lawyer to practicing immigration law. She's been specializing in immigration practice for 13 years now, and most of her work is done through The Mendoza Law Firm, the law firm she founded to help realize her dream of being the U.S. immigrant's go-to, zealous advocate.
Mendoza shares one of the biggest challenges faced by immigrants in the U.S. is the lack of genuine, legal representation that would take the time to seek every form of relief possible for them. In fact, she says many immigrants fall to fraudulent practitioners who take advantage of their clients' undocumented status, financial situation, and lack of expertise in U.S. laws to make a fortune without actually helping.
To counter this, Maria Mendoza has ensured that her firm offers an affordable and accessible alternative to immigrants who are looking to stay in the country legally.
"While a lot of immigration firms do very quick, 15-20 minute consultations, my firm spends a lot of time screening our clients to find out the best way for us to help them," says Mendoza. "From a technological standpoint, we've also installed a very thorough case management system that makes it easy for clients to check the status of their cases at any moment."
Notably, The Mendoza Law Firm has a fully bilingual team that fosters great communication with both English and Spanish-speaking clients. They also have a highly accessible customer service department that's open from 7am until 11pm every day — including weekends.
This, on top of making various payment plans available to their clients, showcases Mendoza's commitment to easing the struggles of immigrants in her home country and her dedication to advocating for their betterment.
"As a child of an immigrant, I still believe that the American dream is alive and well," she says. "This is a beautiful country that really does allow people that work very hard to achieve the American dream. I very much believe in that. And so I want all of my clients to be able to have the American dream. Besides, many companies would not survive realistically without the aid of undocumented immigrants. And so, I think that rather than pushing them out, we need to embrace them and we need to find a way to legalize them."
© 2023 Latin Times. All rights reserved. Do not reproduce without permission.