Marilyn Manson has finally surrendered himself for the 'snot rocket scandal' —precisely two years since the disturbing Gilford Concert incident occurred. Manson— whose real name is Brian Hugh Warner—appeared at a Hollywood police station on Thursday pertaining to the assault charges levied against him in New Hampshire.
The 52-year-old goth shock artist however was released on personal recognizance bail, after turning himself in, reports TMZ. The victim suffered no injuries, but Manson was still charged on the grounds of "unprivileged physical contact".
"He was spitting everywhere and one time it got on her camera so she wiped it off and looked semi-irritated," one witness told the magazine, as reported by Page Six, recounting the harrowing episode that saw Manson spit at a camerawoman. "I think her final straw is he got on the floor, got within 2-3 feet of her, and hacked a giant snot rocket at her, not the camera. She was pissed off and disgusted so she stormed off and he just laughed," the witness added.
Credible sources cite Manson will be traveling to New England in August to be indicted on two misdemeanor charges, dating back to the spitting episode at a 2019 gig. While Manson's attorney Howard King termed the claim as "ludicrous". "It is no secret to anyone who has attended a Marilyn Manson concert that he likes to be provocative on stage, especially in front of a camera," he said, as reported by NCB News.
The controversy clearly cost him his contract with his record label, in addition to losing his long-time manager. If the gothic shock-rocker loses the cross-country legal battle, it's likely for him to face a jail sentence of less than one year and a fine of up to $2,000.
Turns out, Manson has a lot more to battle than just the pandemic— the murky concert controversy aside, the artist also faces sexual assault by four women in the past few months. Manson has a history of inflicting abuse— with over a dozen women, including Evan Rachel Wood and Esmé Bianco. Phoebe Bridgers reportedly stated that Manson once showed her around his place, and pointed out to a room that he'd named the rape room. The allegations came forth after Wood came out in the open on Twitter about Manson being an abusive partner.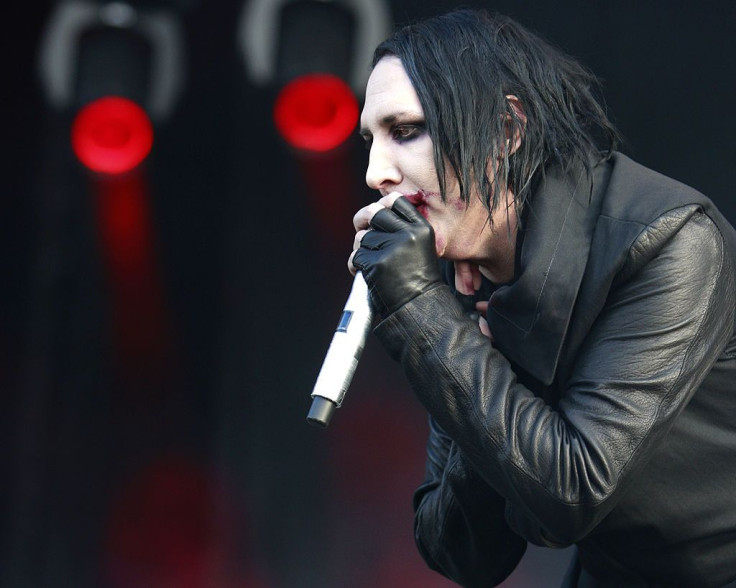 © 2023 Latin Times. All rights reserved. Do not reproduce without permission.