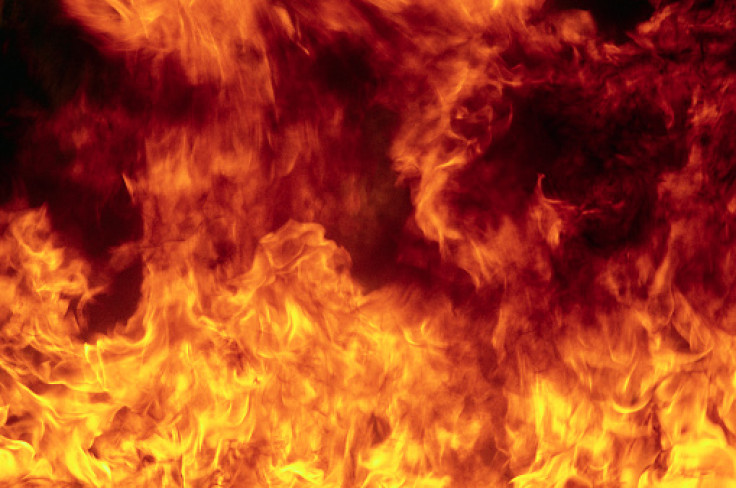 At least three people, including a baby, were killed and more than 30 injured in an explosion in a busy market area in San Cristobal near Santo Domingo, the capital of Dominican Republic, on Monday.
The Dominican Republic's 911 system said the fiery explosion happened at a bakery in San Cristobal, located west of Santo Domingo, reported the AP News.
Mario Lama, the director of the country's National Health Service, said apart from a 4-month-old baby, two adults also died in the explosion that rocked the area known as Old Marketplace, where many people shop for items like fruits and clothes. The baby died from a head injury, while the adults suffered burns on 90% of their bodies, as per Reuters.
As firefighters were unable to enter some of the buildings, the death toll was expected to go up. Authorities said by late Monday night, at least 39 people were reported injured.
Joel Santos, minister of the presidency, said during a press conference, "Our main objective here has been to safeguard the greatest number of human lives."
He also shared that his team will carry out an investigation to determine if the company, where the explosion took place, was "operating under the correct regulations."
A video of the area, which was posted on social media following the explosion, showed thick black smoke rising from buildings. There were also charred cars and debris from several collapsed buildings.
The cause of the explosion is not yet clear. But officials said the explosion sparked a fire that went on to spread from the bakery to a nearby hardware store and a furniture store.
Dominican President Luis Abinader said he has sent a team to San Cristobal. He also informed via X (formerly Twitter) that officials have been tending to victims and their families, adding, "In coordination with the local authorities, we will work on the total recovery of the area."
Soon after the incident, government officials, including legislator Franklin Rodríguez, reached the spot. He said he was worried about people's health and safety amid the heavy smoke coming out from buildings.
Rodríguez also shared that toll roads leading to the city were suspended so that more ambulances could enter the area.
© 2023 Latin Times. All rights reserved. Do not reproduce without permission.