Marvel's "Secret Invasion" is another flick that superhero-hero-loving fans will surely follow once it is officially out from Disney+.
The latest on the production of the show is that filming has officially wrapped up. A Twitter post was put up by Cine Geek News. However, there are notable easter eggs spotted from that post including the possible revelation of Nick Fury's (Samuel L. Jackson) new organization.
In one of the photos, a cast and crew hat was spotted showing a green owl with a clock on its chest. It was noticeable that the owl had an eyepatch on the left eye, leading most to speculate that this could be the logo of Fury's post-SHIELD organization.
It remains to be seen if this is the case. However, if one traces the timeline back to the post-credits scene of "Spider-Man: Far From Home," Fury was seen in space and working with the Skrulls.
Fury befriended the Skrulls on "Captain Marvel" and it is possible that this has resulted in a new faction established to take on intergalactic threats that would be known as S.W.O.R.D.
The same tease was seen on "WandaVision" although it seemed to focus on terrestrial affairs. In the end, there was also a Skrull-Fury tease which further backs the belief that Fury has a new organization that could see aliens and human spies working together.
For now, there is little information on what to expect from Marvel's "Secret Invasion." Fury is expected to reunite with Thalos and War Machine is also reportedly expected to appear.
Other characters are expected as well, portrayed by actors Emilia Clarke, Kingsley Ben-Adir, and Olivia Coleman.
The roles of the said actors/ actresses also remain unknown for now. As far as Clarke is concerned, she is just thankful for being part of the Marvel Cinematic Universe.
"Everyone I know and everyone I've spoken to who is a part of the Marvel universe — and actors talk! Everyone has only the highest praise to offer. There's a reason why actors stay in it. They're so loved because they're having loads of fun. So I'm down for that," Clarke said to the Hollywood Reporter.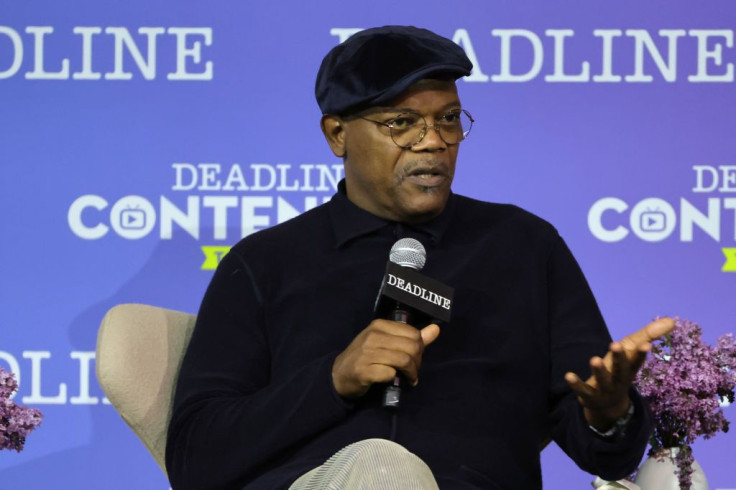 © 2023 Latin Times. All rights reserved. Do not reproduce without permission.