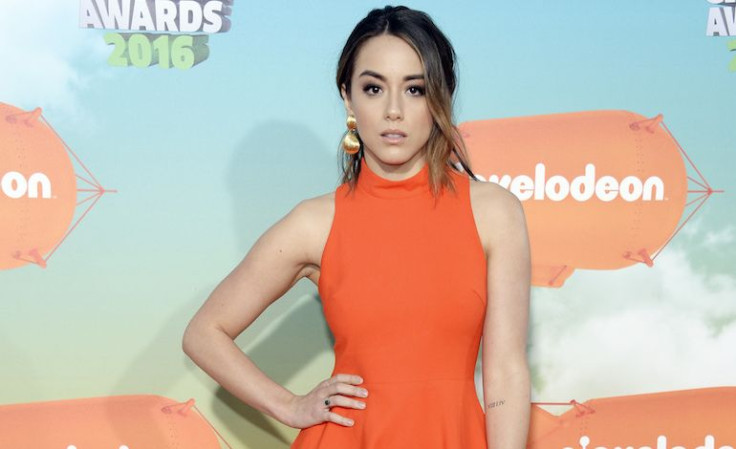 Hot off the heels of the third season finale of "Marvel's Agents of S.H.I.E.L.D.," lead actress Chloe Bennet, who plays Daisy Johnson/Skye, opened up about Marvel Studios lack of attention to its television series.
During a Q&A session at Wizard World Des Moines this past weekend, the "Agents of S.H.I.E.L.D." star was asked why Tony Stark (Robert Downey Jr.) or Steve Rogers (Chris Evans) does not stop by and help in the fight against Hive (Brett Dalton).
"I don't know," Bennet replied, "People who make movies for Marvel, why don't you acknowledge what happens on our show? Why don't you guys go ask them that? Because they don't seem to care!"
She further went on to say, "The Marvel Cinematic Universe loves to pretend that everything is connected, but then they don't acknowledge our show at all. So, I would love to [appear in a Marvel movie], but they don't seem too keen on that idea."
This comes as no surprise for those who have followed the movies from the start and have noticed that they are not as connected as they should be. Back in January, "Avengers" and "Age of Ultron" director Joss Whedon spoke on the subject at an Oxford Union Q&A, reported io9.
"With a TV show, you just have to... you just have to be careful. Which, unfortunately just means the TV show gets, you know, leftovers. One of the first things they said was 'We got a great idea! We'll use Loki's scepter!' And I'm like 'Yeah … um, hold that thought,'" said Whedon.
"Marvel's Agents of S.H.I.E.L.D." was recently renewed for a fourth season but ABC moved the timeslot from 9 p.m. to 10 p.m., which ABC president Channing Dungey said will allow the series to "go a little bit edgier, go a little darker and take some risks."
While the series may get a bit darker, the time move will not actually help with the interconnection between the films and TV series.
© 2023 Latin Times. All rights reserved. Do not reproduce without permission.