The 21-year-old daughter of retired undefeated boxer Floyd Mayweather Jr. has reportedly pleaded guilty to aggravated assault with a deadly weapon in a 2020 stabbing incident that involved the mother of one of rapper NBA Youngboy's kids.
Iyanna Mayweather reportedly pleaded guilty before a Houston court on Wednesday, Apr. 13.
The 21-year-old woman faces six years of probation for the assault, which could include community service, restitution, or a combination of the two. She has a court hearing scheduled for June 16.
"We resolved the case between Iyanna and the State," Yaya's attorney, Kent Schaffer told ET. "The agreement calls for Iyanna to be on deferred adjudication for a period of 6 years after which she will have no felony conviction and the case will be dismissed. She is eligible to have the deferred adjudication end after two years pending her good behavior."
Then only 19-years-old, Iyanna was arrested in April 2020 following an altercation that occurred at the home of NBA Youngboy.
Mayweather's daughter reportedly found the victim, identified as Lapattra Lashai Jacobs at the residence and was told by Iyanna that she was Youngboy's fiancée. She told her to leave but instead, an argument ensued, TMZ reported.
The scene shifted to the kitchen with Iyanna allegedly holding two knives at the time. Jacobs reportedly stepped forward and Iyanna charged at her with one of the knives.
Jacobs told police that she did not feel the effects of the first knife and that Iyanna used the second knife to stab her again.
When emergency responders arrived, they found Jacobs laying on the floor. She was immediately taken to the hospital for medical attention. She suffered non-life-threatening injuries but needed to undergo surgery.
Youngboy, who was present at the time, was briefly handcuffed but was later on released.
For her part, Iyanna claimed that Jacobs initially pulled her hair outside the house after which she ran into the kitchen. Both women have never met each other before.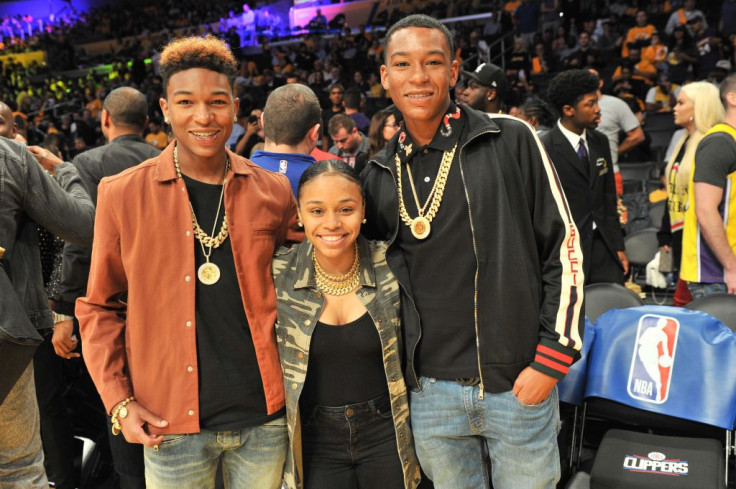 © 2023 Latin Times. All rights reserved. Do not reproduce without permission.