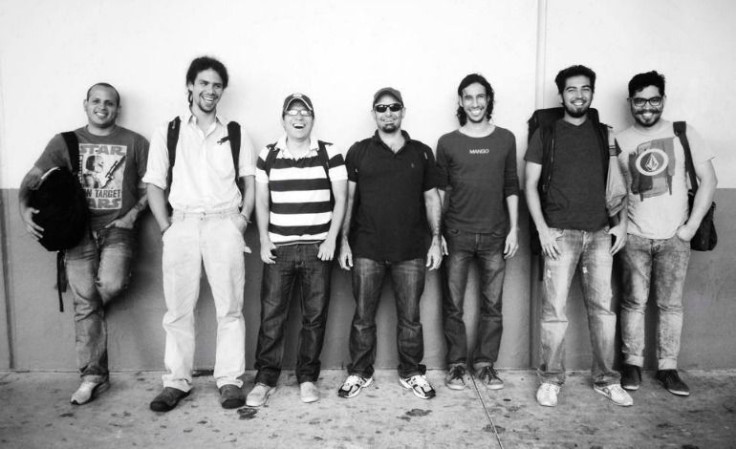 When they found out that they were nominated at the 2016 Grammys, La Cuneta Son Machín had no choice but to celebrate in the streets of Nicaragua with their fans. The band, which was formed in 2009 in a barrio of Managua, has been recognized by the Recording Academy for Best Latin Rock, Urban Or Alternative Album. Their studio production, "Mondongo," is in the battle with Bomba Estereo's "Amanecer," Natalia Lafourcade's "Hasta La Raiz," Monsieur Periné's "Caja de Música" and Pitbull's "Dale." For the Central American band, this nod is a huge achievement.
"We feel honored knowing that Nicaraguan music is competing with renowned artists," said band member Carlos Luis "La Bujilla" Mejía to Latin Times. For bass player August Mejía, this nod is important for many reasons. "It will bring great benefits to the Nicaragua music movement," he told Latin Times. "As a small country, it's difficult for artists to export their musical projects. Hopefully this nomination can help other local talents export their voice outside our borders," he added.
Simply called "La Cuneta" (meaning sidewalk), this group has become one of the most popular bands in the Central American country, modernizing traditional folk music with rock, funk, cumbia and electro beats. "We've grown with our fans, who have always followed every step of our career," said lead singer Carlos "Frijol" Guillen to Latin Times. "They see this achievement as their own," he stated, adding that the whole country is excited to see a Nicaraguan group in such an important music ceremony.
La Cuneta, who caught the attention of music junkies at the 2013 SXSW festival in Austin, TX, said the meaning behind their music is to pay a tribute to Nicaraguan traditions and use music to demonstrate all the wonders the country has to offer. "Our music promotes the importance to live happy and in harmony," Augusto said. The 58th annual Grammys will air Feb. 15 on CBS.
© 2023 Latin Times. All rights reserved. Do not reproduce without permission.