Meghan Markle is reportedly eager to have her second child in the U.S. to combat her extreme loneliness. It has been rumored that Prince Harry and Meghan might extend their stay in the U.S. after Christmas to establish their own base there, far from the British media and the rest of the royal family.
Last week, Buckingham Palace confirmed in a statement that the Duke and Duchess of Sussex would spend the Christmas season in Los Angeles, U.S.A. with Meghan's mother, Doria Ragland. Their decision to be away for Christmas was reportedly fine with Queen Elizabeth.
Now, new reports suggest that Prince Harry and Meghan are planning to finally have their second child in the U.S. The royal couple reportedly believes that this will help them overcome their loneliness in the U.K. The move will also particularly help Meghan avoid the same loneliness she felt when she was pregnant with Archie Harrison.
Recently, a royal insider reported that Meghan felt depressed throughout her pregnancy last year because she lacked a support system in the U.K. Even after giving birth to their firstborn, the Duchess of Sussex was reportedly longing to be close to her family and friends, who are mostly in the U.S.
"Meghan already told pals that when she comes to deliver her next baby—she would like to do it in L.A. where she was born and bred," a source revealed. "She said that being pregnant in the U.K. without any of her family and friends felt incredibly lonely and uncomfortable for her," added the source.
For her second child, Meghan is reportedly keen on bucking tradition to ensure that she is happy despite the "ruffle feathers" along the way. According to the insider, Meghan is well aware that many may raise their eyebrows because of this decision, but she and Prince Harry are determined to raise their children in the most normal possible way so they are keeping them away from the spotlight.
It remains unknown when Prince Harry and Meghan will fly to the U.S. for Christmas.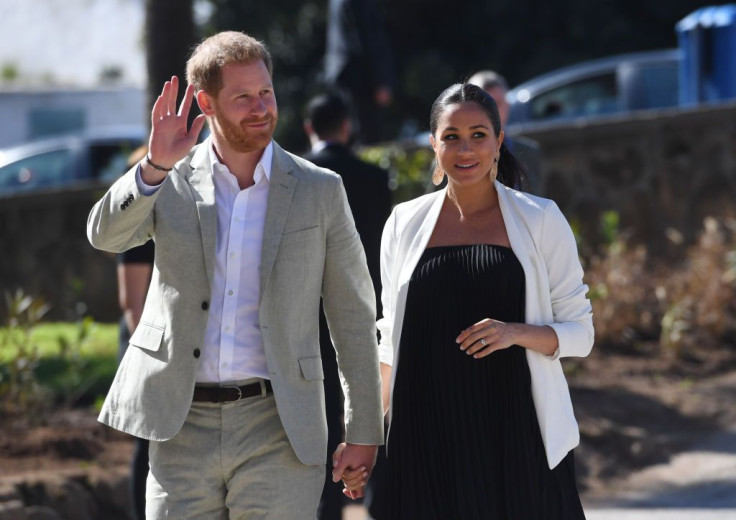 © 2023 Latin Times. All rights reserved. Do not reproduce without permission.