The details of Melania Trump's married to her husband and the President of the U.S., Donald Trump has been revealed in a new book titled "The Art of Her Deal: The Untold Story of Melania Trump," by Mary Jordan.
Jordan is a Pulitzer-Prize-winning journalist who released her book about Melania's life and decisions in a book that was released in June. Jordan has discussed the details of her marriage to Trump and also revealed the "little lies" the truth of which are best known to Melania.
The author reveals how when Melania wants to show the POTUS that she is upset, she prefers to give her husband a "silent treatment," which drives him mad.
"The way she shows that she's upset with Trump is to walk away, to be invisible, and he doesn't like that," Jordan wrote in her book. "He likes the very good-looking younger wife at his side."
She further revealed how despite being husband and wife, the POTUS and FLOTUS maintain separate lives and have their own space within the White House. While Melania has her section in the house, which also has a spa, the president prefers to spend his time in the West Wing.
They prefer to spend their time alone and both seem to be comfortable with that, they have that agreement since the beginning, Jordan claims.
She further alleged that there are several "little lies" that Melania told the world concerning her past.
Jordan says that Melania did not complete her degree in architecture and neither does she speak five different languages as what has been widely reported before. She only knows Slovenian and speaks English in a heavy accent.
The author further claimed that Melania did not even receive huge salaries for her modeling work. Also, according to Jordan, Trump refused to show his wife's documentation to the world to prove her past.
"None of the people I spoke to, except for her family, knew anything about her past before she met Donald. She simply made it disappear," the author claims.
"He refuses to reveal his tax returns and she compartmentalized her past and never talked about it," she added indicating that Melania and Trump are similar in a way that they are the creators of their past.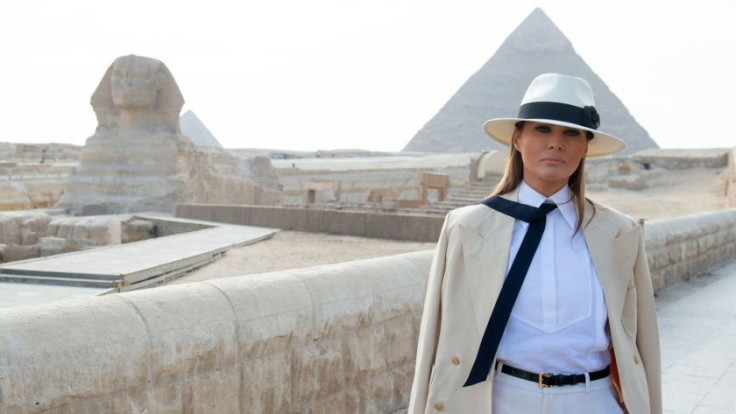 © 2023 Latin Times. All rights reserved. Do not reproduce without permission.