The Memphis Grizzlies are the latest NBA team to explore the possibility of acquiring two-time NBA champion Kevin Durant.
According to Shams Charania of The Athletic, Memphis has shown interest in the 2014 NBA Most Valuable Player.
The Grizzlies may have something that the Brooklyn Nets want – future draft picks and young players. However, Charania added that Memphis is more interested in dangling a bevy of draft picks and will not include a couple of names in any Kevin Durant trade deal.
Among the familiar names on the Memphis include Jaren Jackson Jr., Desmond Bane, Ziaire Williams, Brandon Clarke, Kennedy Chandler and David Roddy. However, the Grizzlies will not include Jackson and Bane in any potential offer for KD.
With that said, Memphis may not have much of a chance to pull a Durant trade-off. The Nets want a player who is under 25 years old and someone who is already at an All-Star level.
With Jackson, Bane and of course, Ja Morant unlikely to be dealt, the only plausible player the Grizzlies could offer is Dillon Brooks. However, Brooks is already 26 years old and not an All-Star player yet.
Brooklyn is making it clear that they want a ridiculously high haul for any NBA team who wants Durant.
Assuming that Brooks will do, there could be more players aside from the future picks that would be dangled. To match the high salary of Durant, Steven Adams and Danny Green could be also included in a deal if it were to prosper.
Coming off a 56-win season, Memphis may be trying to find ways to up their stock. Durant could help but getting him to don a Grizzlies uniform is easier said than done.
Hence, for now, Durant is likely to start the 2022-23 NBA season with the Brooklyn Nets. That is unless Memphis or some other team can meet the high demands of the embattled franchise.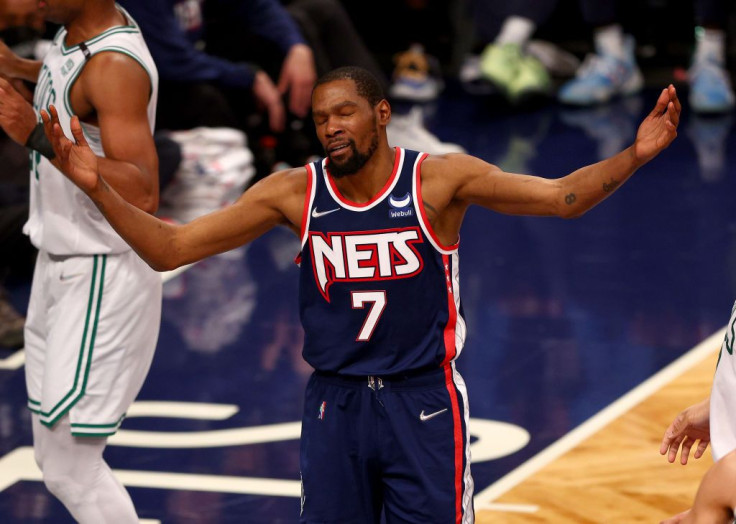 © 2023 Latin Times. All rights reserved. Do not reproduce without permission.