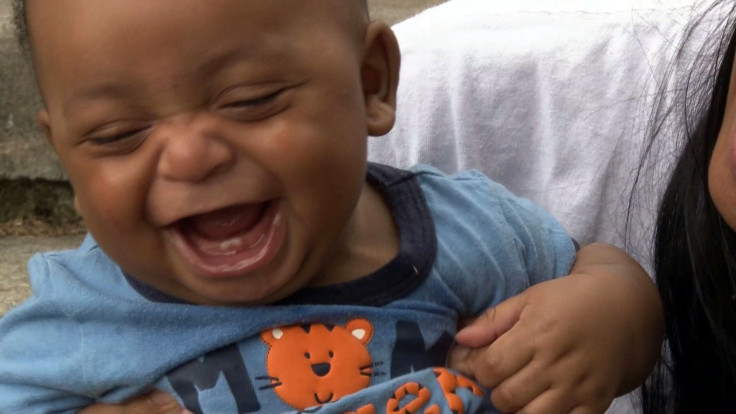 A Tennessee judge has ordered the parents of a seven-month-old baby to change his name from Messiah to Martin after they appeared before her in a dispute about the child's last name.
Instead, Child Support Magistrate Lu Ann Ballew ordered the pair to change the baby's first name because "The word Messiah is a title and it's a title that has only been earned by one person and that one person is Jesus Christ," she told WBIR.
The baby's full name was officially Messiah DeShawn Martin, but Ballew told the baby's parents that they must change it to Martin DeShawn McCullough, which incorporates both mother and father's surnames, but leaves out Messiah.
Judge Ballew said she was thinking of the child's future well-being when she made the decision.
The boy's mother, Jaleesa Martin, of Newport, said she will appeal. She says Messiah is unique and she liked how it sounded alongside the boy's two siblings -- Micah and Mason.
Martin was amazed a judge could force her to change her son's name because of their own religion.
"I was shocked. I never intended on naming my son Messiah because it means God and I didn't think a judge could make me change my baby's name because of her religious beliefs."
"Everybody believes what they want so I think I should be able to name my child what I want to name him, not someone else," Martin said.
The appeal will go before the Cocke County Chancellor on September 13.
The area of Newport where Martin and her son live has a large proportion of Christians, said the judge, adding, "It could put him at odds with a lot of people and at this point he has had no choice in what his name is."
When a WBIR reporter asked the judge what she thought about all the children named Jesus, she said, "Well, I thought about that. That's not relevant to this case."
Messiah was No. 4 among the fastest-rising baby names in 2012, according to the Social Security Administration's annual list of popular baby names.
© 2023 Latin Times. All rights reserved. Do not reproduce without permission.